​Perleche, also known as Angular Cheilitis, Sores in Corners of Mouth
What is Perleche, also known as Angular Cheilitis?
​It is actually inflammation (itis) of the lips, but in the corners of the lips or corners of the mouth. It is simply sores in the corner of the mouth. Perleche, also known as angular cheilitis or cheilosis,  is more than likely not a fever blister. It is an inflammation of the skin in the corners of the mouth, usually caused by the mouth leaking saliva, and usually seen in the very young and the elderly.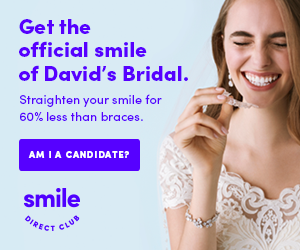 In the children the immediate cause is drooling, and the child will grow out of it. In the elderly, it is usually  caused by what dentists call loss of vertical dimension, in other words, your chin being too close to your nose. This over-closure results in leakage at the corner of the mouth, and resultant irritation by the constant bathing of the skin by saliva.  This may be caused by excessive wear on natural teeth or dentures, or by total lack of teeth. This causes the over-closure which allows the leakage. The resulting inflammation is caused by bacteria and the fungus called candida albacans. It also may be caused by dry lips giving the patient the urge to lick their lips more often. Not enough of certain vitamins, especially A and B, along with folic acid and zinc, may be culprits. It can be unsightly as well as painful. Some of the treatments may be correction of the lost vertical dimension and/or topical antibiotics, antifungal creams, or anti-inflammatory drugs such as topical cortisone. The longer you wait to begin treating this problem, the more entrenched the disease will become and will take longer to resolve. Keeping the area as dry as possible is a must in order to come to a resolution. A couple of other causes may be linked to iron deficiency and vitamin B deficiency. Zinc oxide may be of help in keeping moisture from the affected area. Nystatin ointment is useful on infants when applied to the corners of the mouth.
Perleche, or angular cheilitis, is not the same as chapped lips and must be treated differently. If chap stick or vaseline do not cure the problem immediately, you do not have chapped lips. Trying to open your mouth wide or to yawn will cause significant discomfort for perleche but not for chapped lips. Angular cheilitis left untreated can result in significant pain with bleeding, and can even leave some scarring.  The corners of the mouth and lips split, bleed, and often leave fissures and scabs. This is what causes the previously mentioned scarring. Opening the mouth, smiling and laughing become painful and often result in bleeding. It can actually affect eating. Proper treatment is mandatory. A dermatologist may be of help if there is a question about the diagnosis.
Perleche, or angular cheilitis, is not considered to be a major problem, is quite common, but can cause significant discomfort. It is not dangerous but needs to be resolved fairly quickly. The prognosis is very good once the cause (etiology) has been properly treated or eliminated. One should first check for denture loss of vertical dimension and then for a deficiency in riboflavin. Riboflavin is part of the Vitamin B group, specifically B2, which creates yellow urine. Usually, just maintaining a balanced diet will supply enough riboflavin to avoid cheilosis. Most cereals have riboflavin added and dairy products, poultry, fish, and eggs are additional sources of riboflavin.More than 90% of patients who have perleche have the candida fungus involved. Candida is considered to be a normal inhabitant of the mouth which often infects the lesions. Rarely, angular cheilitis is caused by the herpes simplex virus. This produces clear vesicles just like a fever blister or cold sore. This is a virus and must be treated with antiviral drugs such as denavir or acyclovir.
S​ummary
​Angular cheilitis, or perleche, is basically a description of the location of the inflammation which is caused by over-closure of the mouth, dry mouth (xerostomia), drooling, licking one's lips, and deficiencies in vitamins.  Treatment is merely a correction of the cause. The infants will grow out of the drooling with no treatment however. A topical antifungal cream should be used in this case. Proper nutrition should be adhered to. Most cases resolve rather quickly when an antifungal cream is applied.
Today's Dentist
​Life Member of American Dental Association
​Emeritus Fellow of Academy of General Dentistry
​American Association of Implant Dentists