Platelet-Rich Plasma (PRP) and Platelet-Rich Fibrin (PRF)
What is the difference between PRP and PRF and which should I use on my surgery?
If you have read to this point about the title subject matter in its relationship to dentistry, you are more than likely considering having a bone graft of some sort or a sinus lift procedure.  These grafts are usually associated with the concurrent placement of an implant, or one planned for a later date. These type grafting procedures are most often used to increase the available bone for the placement of a successful dental implant. Of course the dental implant is used to replace already missing teeth or teeth scheduled for removal. The concept is to withdraw a small amount of the patient's own blood (autogenous), place it into a centrifuge, and spin it rapidly until the blood separates into layers, those layers being concentrated plasma, fibrin, and platelets. Then the layers, such as the platelets (PRP), are removed and added to the bone which is used for the graft. This creates a more optimal healing environment and a more successful and predictable bone graft. PRP is often used when the site can be easily covered with the patient's own gum tissue. Many times a tooth may be removed and there is no covering gum tissue. A synthetic barrier is required and then sutured to the surrounding gums and over the extraction site which has been filled with grafting bone. However, now it is considered far more successful, and easier, to suture some of the patient's own fibrin (PRF) over the grafted extraction site. Often, sutures may not be needed. This yields quicker and more successful healing. It is always considered to be more successful when using the patient's own blood and fibrin. Also, the end result is denser bone with less chance of it decreasing in height and width. This results in more successful placement of an implant.
PRF, or Platelet-Rich Fibrin, is considered to be a shortcut to significantly faster healing, which is enjoyed by both the patient and the doctor. PRF is an all-natural substance which accelerates both and soft tissue healing. It does so by concentrating the patient's own white blood cells (leukocytes) and blood vessel growth factors into the exact area where rapid healing is desired. This concentrated fibrin membrane, made strictly from the patient's own blood, creates an environment for immediate and rapid healing. The blood vessel growth factors bring the healing blood to the area in a much more rapid fashion. This fibrin matrix helps seal the implant or extraction site from the oral environment. In the past, synthetic membranes were used and resulted in a slower healing time.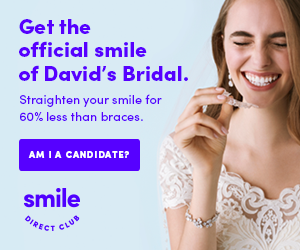 It is extremely important to the patient that the procedure be quick, basically pain-free, and very successful. The current usage of the patient's own blood (you cannot get more bio-compatible than that), fibrin with white blood cells (leukocytes), and blood vessel growth factors yields excellent results with accelerated healing times. This certainly is beneficial to the patient as it significantly decreases the chance of a dry socket, infection (rare to begin with), failed graft or implant. Plus, this is a very affordable procedure.
Excellent surgical technique is required for any of these procedures. Dental implants, bone grafting, sinus lifts, and barriers (synthetic or derived from the host) are now considered state of the art for modern dentists. The end result is excellent care with very predictable results for the patient.
Today's Dentist
Life Member of American Dental Association, Emeritus Fellow of Academy of General Dentistry, American Association of Implant Dentists