Both Porcelain Fillings and Composite Resins are Tooth Colored "White Fillings"
Both composite resins and all-porcelain (100% porcelain) ceramic fillings are tooth-colored, both yielding enhanced aesthetics. with dependable results and longevity. Both can be used on the front or the back teeth. They are sometimes called white fillings. The old silver amalgam fillings are rarely used nowadays due to unfavorable aesthetics, but the porcelain or composite resins do take longer to place. The all-porcelain fillings cost more than silver fillings or composite resins but the improved aesthetics, strength, and longevity makes the increase in fee well-worth it. Also, there are some that do not want any kind of mercury (silver) amalgam filling in their mouth and elect to have porcelain fillings placed instead. We all know that the best type of dental treatment is "no dental treatment" by utilizing prevention to avoid any form of decay and eliminate the need for any type filling whatsoever, porcelain or otherwise.
A composite resin filling is a tooth-colored material that is placed into the tooth in layers and hardened with a small, portable. ultra-violet light. Of course, the decayed area must be removed first and then the hardened resin is shaped, trimmed, and polished to the desired occlusion (bite) and aesthetics. A glass ionomer, which is different from the composite resin, is made of tooth-colored microscopic particles of glass and is placed after decay removal exactly the same as a composite resin filling. It is often used on children, below the tissue level, and it slowly releases fluoride which lessens the chance for recurring decay. The opposite of this is the metal or amalgam filling. They are known to be aesthetically unpleasing and can expand and contract with heat and cold. The amalgam filling is metal and often transfers the heat or cold to the nerve of the tooth resulting in thermal sensitivity. This expansion and contraction may result in fracture of the tooth, filling, or both. Porcelain ceramic fillings and composite resin fillings usually avoid this problem. If the decayed area is quite large, a true all-porcelain filling is considered best. Both all-porcelain and composite resin fillings are very aesthetic. A ceramic porcelain filling may be made in the lab on a model or it can be made by the cad/cam (computer aided design/computer aided manufacture) technique, such as CEREC 3D Porcelain onlays and inlays, and cemented to place chair side at the first visit.  This eliminates the need for a temporary filling. If it is made in the lab, a temporary filling is required and a model must be created, and then the porcelain filling is cemented at the next visit. An all-porcelain restoration has an elevated cost over the composite resin.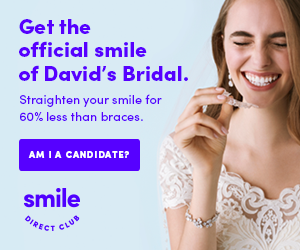 Both porcelain fillings and composite resins are basically temperature free…they do not expand or contract with temperature change. That makes them stronger and much more comfortable to the patient. There is very rarely heat or cold sensitivity to the patient. They are virtually undetectable in the mouth and aesthetically pleasing. Another very important consideration is that smaller amounts of tooth structure must be removed from the tooth. This leaves a stronger tooth which can more readily resist the powerful occlusal forces in the mouth. These type restorations are actually bonded into place and create a superior interface between the filling and the tooth.
One more point about the comparison between amalgam and porcelain fillings or composite resins. Amalgams contain about 50% mercury and we all know that mercury is used in thermometers. Why? Because mercury expands and contracts very readily with temperature changes. The truth is that you eat both hot and cold foods, and silver amalgam fillings will expand and contract when you do that. This can not only break the seal with the tooth, but can break the tooth itself or even the filling. White fillings or tooth-colored fillings, do not expand and contract. They are bonded to the tooth which seals the interface between the filling and the tooth. This bonded interface creates both comfort and longevity. It is well-known that your smile is enhanced and improved with white fillings. Less tooth structure must be removed to replace decay with a white filling, and the white filling comes in many shades. They are reliable and safe. None of the tooth colored fillings contain mercury and the end result is one that is strong, resilient to the occlusal trauma, and free of mercury.
Your current financial situation may determine whether you elect to have all-porcelain fillings or composite resin fillings. Both of these type fillings can be made to match your teeth, are strong, and are long-lasting. However, all-porcelain fillings have a longer life-span than composite resins. The two types should not be confused. Although porcelain fillings cost more, they last longer, and if the composite resins have to be replaced at an additional cost, the patient may have been better off financially by selecting the more expensive option to begin with. Most cosmetic dentists will lean toward one of the two, and never the silver amalgam as aesthetics of the tooth and  the patient are an extremely important consideration.
Today's Dentist
Life Member of American Dental Association, Emeritus Fellow of Academy of General Dentistry, American Association of Implant Dentists.