Quick Crowns and Quick Fillings are made by the cad/cam process
Cad/Cam (computer aided design/computer aided manufacture) crowns and fillings are made chair side by preparing the tooth, scanning the tooth with a "survey" camera, and allowing the computer to immediately manufacture the porcelain crown or filling. No lab is involved and the restoration is cemented  in to place at the same appointment. No temporary crowns or fillings are required. This is why they are called Quick Crowns or "Same Day Crowns," and the patients love the process. The most popular quick crown process used today is by Cerec. They are extremely accurate, unusually aesthetic, and save a lot of valuable time, both for the patient and the dentist. Cerec developed this technique and the beautiful end results are always complimented by the doctor as well as the patient. Why? Because they are quick, aesthetic and very pleasing to all concerned.
Quick Crowns are all-porcelain which under normal circumstances are more costly and have a waiting period of approximately two weeks while the patient is wearing a temporary crown. The quick crown can be beautifully made in an hour or so, and the patient walks out completely thrilled. There is no laboratory fee involved yet it should be known that the computerized "milling" machine has a price tag in the neighborhood of $200,000. A 3-D image is often utilized as part of this process and an exact fit is achieved, both to the tooth requiring the restoration, but also to the adjacent and opposing teeth. The occlusion, or how the upper and lower arches come together, is usually perfect. The convenience of one appointment and the superior aesthetics definitely increases its value.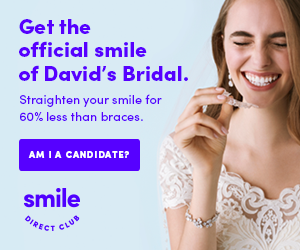 The Quick Crown Process
This same process is also used over the popular dental implants and creates an excellent result. This makes the quick crown even more desirable. The porcelain utilized in this process has almost the exact expansion and contraction with heat and cold as does natural enamel. This furthers the value, comfort, and longevity of this type restoration.
The bonding technique is used to cement the  quick crown. The special bonding technique truly bonds to the porcelain crown as well as the tooth structure yielding a water-tight fit which with good oral hygiene is unlikely to have future problems. The tooth and the quick crown become one.
The treatment process for a quick crown begins as usual with the complete numbing of the tooth and area. The tooth is then prepared, but instead of taking an impression and placing a temporary crown, a tiny camera creates the proper image of the tooth, its contacts with adjacent teeth, and its proper bite or occlusion with the opposing tooth. This image can be tweaked and improved by the dentist and the end result is a beautiful and properly-fitted crown or filling. Cerec is currently the leader in same-day porcelain crowns.
Today's Dentist
Life Member of American Dental Association, Emeritus Fellow of Academy of General Dentistry, American Association of Implant Dentists