Remineralization of Teeth II
Remineralization can sometimes make the enamel harder than it was before.
In order to understand remineralization of teeth, one must have a basic understanding of demineralization. It is a destructive process of the tooth enamel which is composed of hydroxyapatite. Acid is created by ingesting something acidic such as citric juice, or created within the mouth by the bacteria contained within bacterial plaque "eating" any sugar that may be present thereby creating a by-product of acid. This acid flows through the extremely tiny, microscopic-sized holes in the enamel and after a lengthy time, can actually eat away some of the hydroxyapatite. If left unabated, this process eventually results in a cavity and requires a dental restoration.
Now that you understand demineralization, you can better understand the basic process of remineralization. A person's saliva contains primarily water, but also contains phosphate and calcium. If you add fluoride to this combination, the remineralization of the tooth occurs when the calcium/phosphate/fluoride-rich saliva percolates into these microscopic-sized holes which have been depleted of some of their original hydroxyapatite. But the beneficial process of all this, is that the lost hydroxyapatite is replaced with fluorapatite which is stronger and more resistant to the acid destruction than the original; therefore, it takes even stronger acid now to demineralize the enamel!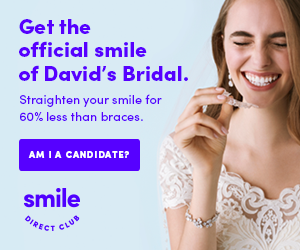 It is also known that saliva speeds up the healing process in wounds as its contents fight infection. These are the contents that help remineralization of teeth. Dry mouth, known as xerotstomia, lacks the saliva and its natural contents to help remineralize the teeth and decay becomes of huge problem.
One should know that both remineralization and demineralization may occur at the same time. Actually, remineralization of teeth occurs anytime there is nothing in the mouth that dilutes the saliva, such as sugary substances, coffee, juices, etc. Simply rinsing the mouth out with water can after eating or drinking can initiate the remineralization process, but brushing properly with a fluoridated toothpaste is better.
To understand this physiologic process better, one must have a basic understanding of pH. Simply stated, a pH of 1 is very acidic, a pH of 7 is neutral like water, and a pH of 14 is very basic. So any pH below 7 is becoming acidic. If the acid ingested from juices or drinks, or the sugar ingested is converted to acid by the bacterial plaque, the pH in the mouth falls below 7 and becomes destructive. It requires a pH of near 5 to cause demineralization. This is when there is loss of the hydroxyapatite and the tooth is headed towards decay. If remineralization of teeth occurs with a combination of phospate, calcium, and the addition of fluoride, the pH for destruction must now be even lower because the tooth is now stronger in composition and more resistant to acids. Basically, the tooth is harder. Brushing your teeth for a full two minutes with a fluoridated toothpaste is critical in creating the fluoroapatite which replaces the lost hydroxyapatite.
It is interesting that a sugar alcohol called xylitol is found naturally in tree bark, can be used as an artificial sweetener in food and gum, but it is also known to reduce decay by aiding in the remineralization of teeth. If the destructive process exceeds the reconstructive process, tooth structure is lost and the result is decay. Chewing any kind of sugarless gum stimulates salivary flow and therefore creates fewer cavities as the increased salivary flow dilutes and washes away the acid. Excessive bacterial plaque accelerates demineralization and retards remineralization. It is also interesting to note that several hundred years ago, when there was no refined sugar, decay was at a much lower rate.
Fluoride in topical applications at the dental office, in rinses or in toothpastes, decreases demineralization and increases remineralization of teeth by creating a harder tooth. This alone lessens the chances of decay. The use of MI paste helps remineralize a tooth and may be quite helpful. MI is short for Minimum Intervention. Of course, good oral hygiene with the daily removal of plaque and limited amounts of sugar also helps reduce decay. This proper balance of good oral hygiene and good overall health keeps the teeth strong and healthy.
Most people do not know that decay is infectious and can be transmitted, but only for a very short time period. The bacteria, streptococcus mutans is transferred by the mother or the caregiver to the infant during the time the first baby teeth erupt (about 6 months of age) until the eruption of all baby teeth (about 24 months of age). So the contagious period to the child is about 18 months.
The disease process of demineralization and cavity development can be slowed by understanding and utilizing the remineralization of teeth protocol.
Today's Dentist
Life Member of American Dental Association, Emeritus Fellow of Academy of General Dentistry, America Association of Implant Dentists.