Removable Partial Denture replaces missing teeth.
Removable Partial Denture is less costly than a non-removable fixed bridge.
A removable partial denture, also called a removable bridge, offers many benefits. It replaces lost teeth, improves chewing, maintains the alignment of remaining teeth, helps with speech, keeps your face from sagging, and costs less than a fixed cemented bridge. However, it does have some drawbacks.
Removable partial dentures are fairly easy to clean since they are removable. They are made of aesthetic hard plastic teeth, pink acrylic (often with synthetic veins within), and a chrome, titanium, or vitalium metal framework for strength.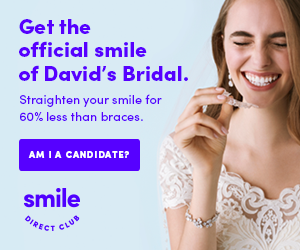 Since they are removable, they have a slight tendency to wear the abutment teeth and will not feel as stable to the patient. This is due to the required chrome clasps that encircle a significant portion of the abutment tooth or teeth. The removable partial denture has forces not only on the abutment teeth but the tissue as well,  where the missing teeth have been replaced. There is very slight movement. Sometimes this trait makes the patient much happier with a fixed bridge, also sometimes called a fixed partial denture. Anytime the phrase partial denture is used, it really is referring to the fact that the appliance replaces part of the dental arch and may be considered part of a denture, therefore the name.
Types of Removable Partial Denture
A removable partial denture may replace only the back teeth on both sides so it is called a bilateral (both sides) partial denture. It may also replace front teeth as well as back teeth. If the removable partial denture only replaces missing teeth on one side in the back, then it is called a unilateral (one side) partial denture. Sometimes there is no back tooth for an abutment. So in this case, the only other option would be implants and crowns or implants and a fixed bridge. This is a superior treatment but considerably more expensive. A removable partial denture may cost between $2,400 and $4,000 depending on how many teeth, location of teeth, and how many clasps are required.
Precision Attachment Partial Denture
There is "step up" in the quality of removable partial dentures. This is called a precision attachment partial denture. It requires a crown with part of a precision attachment in the abutment teeth. Therefore, part of the precision attachment is within the crown and the other part is within the partial. This is a male/female-type union and limits significantly the unwanted movement of the partial denture. The dentist may use this process when there is no back tooth for the back abutment. The cost would increase significantly over the normal removable partial. You would have to add in the expense of both the abutment crowns as well as the precision attachments. The really acceptable thing about the precision attached partial is that there are no irritating clasps involved.
Removable Partial Denture Versus Supported Fixed Bridge
A removable partial denture offers several advantages. It costs much less, will usually maintain the positions of the abutment teeth as well as the opposing teeth, is easy to repair, and can be constructed fairly rapidly from start to finish. This gives the patient many years to work towards a fixed or more suitable replacement for lost teeth.
It also have its share of disadvantages. It may cause damage to the abutment tooth, can be lost if left out of the mouth, may cause sore gums or teeth at first, may require adjustments, and can break if dropped or home-adjustments are attempted. Sometimes a dental adhesive may be helpful. One should always leave the appliance out at night to give the tissue a rest. This also lessens your chance of tooth decay.
An implant supported fixed bridge is a far superior treatment yet it is more expensive. Sometimes, if only one tooth is missing a tooth supported fixed bridge becomes the treatment of choice. It can be less expensive than the one which is implant supported. That being said, if the abutment teeth on either side of the space caused by the missing tooth are in excellent condition, the patient may opt and the doctor may recommend, a single implant with a single porcelain crown on it. The cost would be similar to a three unit fixed-bridge.
Transitional Removable Partial Denture
There is another type of removable partial denture (RPD) which we call a "flipper." A flipper is considered a temporary or transitional RPD to be worn while the tissue heals or other treatments are occurring, therefore it is much less expensive. It is important that this appliance be worn only as a temporary as it is more inclined to cause gum disease and decay than other treatments. The transitional RPD should not be considered as a permanent appliance. It is also important to know that any removable appliance will be faced with a similar problem, yet not as much as a "flipper." Meticulous oral hygiene is required for any dental appliance as well as your natural teeth. That means proper brushing, flossing, and the use of toothpaste containing fluoride.
Cleaning and Care of Removable Appliance
When cleaning any kind of removable appliance, take care not to drop the appliance. Doing so may chip a tooth, break the hard plastic, or even break off one of the clasps. When cleaning, hold it over a sink filled with water or even a folded towel. Always use a denture cleanser with the American Dental Association Seal of Acceptance. And at night, when the partial is out of your mouth, always keep it wet by placing in water. Never let it dry out. After you have cleaned your partial, always floss your natural teeth and then brush with a fluoridated toothpaste. Remember that pets somehow have an affinity for chewing these things so place them where they cannot be reached by your pet. "The dog ate my homework" excuse will not work with your dentist!
In most cases, your partial denture will need to be relined approximately after seven years. This is because the tooth and gums under the plastic portion will recede or shrink to some degree and food will begin to trap beneath it. Also remember to never try to adjust your partials yourself as you may do serious and irreversible damage. Never use over-the-counter glue for a quick repair. Most repairs in the dental office can be performed that day or one day afterward.
Today's Dentist
Life Member of American Dental Association, Emeritus Fellow of the Academy of General Dentistry, American Association of Implant Dentists.