What is Considered a Sharp?
Sharps are considered any object which might cause punctures, cuts, or wounds of any kind to the person handling them; simply, anything that can pierce the skin. The most obvious one in the dental office is the needle, but other items such as scalpels, broken dental instruments, disposable scissors, suture needles, orthodontic wires, root canal files, burs or diamonds, retainer bands, extracted teeth, stylets, broken glass, etc. are all considered sharps.
How Should Sharps be Handled?
Proper handling and disposal of the same is mandatory. OSHA (Occupational Safety and Health Act) operates for the safety of the employees. Health professionals  must dispose all sharps in a biohazard sharps container which has very specific guidelines.  Within the sharps category is any item which may be contaminated after being used on a patient with infection. It must be properly disposed of in a labeled container. Obviously, health professionals must clean reusable dental instruments of any debris, and sterilize and repackage them.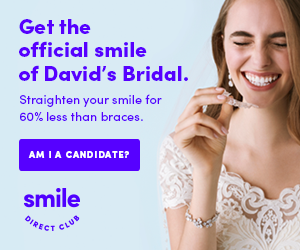 Place certified biohazard waste or sharps containers in every operatory. They must allow operation by one hand and have openings that are obstructed so that no one can reach inside them. They should always be on the wall and out of reach of children. Never force sharps into the container as there is danger of container failure or being pricked by a sharp. There is a fill line easily seen on the sharps container and it should never be filled above that line. Also, do not store or maintain the sharps container in your facility. Send it out for disposal.
Disposal Responsibility
The doctor or health professional, or the company, clinic, or hospital which generates the sharps is legally responsible for its disposal from its original location to its final disposition. They are responsible until they receive documentation of its disposal by a certified company which handles medical waste. This certified company is licensed and regulated by not only the federal EPA (Environmental Protection Agency), but also the state and local EPA's.
The generator of the sharps must understand that they are responsible for the safe transport of that waste until it is received by the certified processor who must properly treat and dispose of the waste. The generator will receive and should retain for his records, documents of that proper disposal.
3 P's of Handling Sharps
Always keep in mind the three P's. Protection of the planet, practice, and patients should always be a priority. Guard against accidental injury to the patient, employee, or even a visitor. The liability relies on the doctor, health provider, clinic, company, or hospital generating the sharps. One must adhere to an environment of very limited handling, as well as proper handling of any sharp.
The responsible party must always properly dispose of sharps container when it reaches the fill line, but some states have a time limit on that too, which requires their disposition regardless of how full the container might be.
Needle sticks create liabilities for the practice whether it be the patient or an employee. The practice is totally responsible for managing the health of the patient including testing and treatment. There are potential fines, penalties, possible revocation of the license, unwanted negative publicity, and possible difficulties with liability insurance.
The doctor or healthcare provider must protect the patient and employees, but also themselves. Therefore, there is an absolute necessity to manage sharps properly. It is well-known that there are now life-changing viruses which may occur from needle sticks.
"Care" is the key word. Sharps containers are well-designed and considered to be a class II medical device which is regulated by the FDA. According to OSHA, "they are considered to be an 'engineering control' under the Needlestick Safety and Prevention Act of 2000, which requires and regulates all healthcare providers to develop exposure control plans to minimize the potential for needlesticks and update those plans annually with input from healthcare workers." The law also requires OSHA to enforce this compliance.
Today's Dentist
Life Member American Dental Association, Emeritus Fellow of Academy of General Dentistry, American Association of Implant Dentists.