Prognosis of Skin Cancer
It should be known that skin cancer is the most common type of cancer there is. For this article, we will primarily discuss those found on the face or head and neck region. It is said that UV light, primarily from the sun, but also from other sources, is the most common cause of skin cancer. The damage to the dermis (skin) by the UV rays from the sun or even a tanning bed may result in a proliferation of cells which grow quite rapidly. This abnormal rapid growth of cells may result in skin cancer.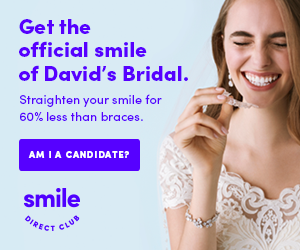 Types of Skin Cancer
The three basic types of skin cancer are squamous cell carcinoma, basal cell carcinoma, and melanoma. There are three additional types of skin cancer called lymphoma, Kaposi's sarcoma, and the Merkel cell carcinoma. The melanoma is rare as is the Merkel cell carcinoma, but both are very aggressive and need immediate attention. Only a very small percentage of the skin cancers are of this type, yet they are extremely dangerous and account for most of the deaths caused by skin cancer. That being said, all skin cancers should be treated.
Spotting Skin Cancer
According to Cancer Centers of America, skin cancer usually begins as a simple, painless spot, sore, or rash on the skin. If that sore or rash does not heal, or the spot changes colors or becomes irregular in shape, it may be skin cancer.
Basal cell carcinomas on the head or neck may appear as a pale patch of skin or a waxy bump. On the chest, it may look more like a brownish scar or flesh-colored lesion. These spots may bleed or ooze and become crusty in some areas.
Squamous cell carcinomas may also develop as a lump on the skin. But, unlike the smooth and pearly appearance of a basal cell carcinoma, these lumps may be rough on the surface. The cancer may also form a reddish, scaly patch.
Merkel cell carcinoma may appear as a fast-growing, dome-shaped lump on the skin. These bumps are usually painless and may be red or purple.
Melanoma may appear as a dark spot on the skin. It may change shape and bleed as it develops. It may be difficult to tell if a growth on the skin is a mole, a benign growth, or skin cancer. That's why experts recommend that suspicious or fast-growing spots be checked by a doctor.
Melanoma
Melanoma brings fear to the patient upon receiving the diagnosis. Nonetheless, diagnosis, especially early diagnosis, is the key to elimination of this most dangerous form of skin cancer. Just short of 100% can be cured with early diagnosis. But failure to diagnose early and treat early may lead to a fatal situation. Therefore, a periodic examination by your dermatologist is a must.
Melanoma is caused by the proliferation of the pigment-producing skin cells caused by the damaging UV rays of the sun or tanning bed. These cells change into rapidly growing and changed cells which leads to cancer.
The risk of melanoma is greater in women from the age of 25 to the age of 30. The reason is that women of that age use the tanning bed and that increases your risk of melanoma by about 60%. It seems to reason that not only excess sun, but the also the use of tanning beds should be avoided.
Detecting Melanoma
Melanoma can also occur in areas of your body not exposed to UV light, such as inside your eye, on your back, on top of your head, orally, or in the genital area. Sudden changes in a mole is a huge indicator of melanoma and sudden changes in the skin. It behooves one to have an annual exam by a dermatologist. Remember, as said above, early detection and treatment have nearly 100% survival rate (actually 96-97%). According to the American Cancer Society, if the cancer has spread, the five-year survival rate reduces by approximately 80%!. Younger females are more likely to have it on the upper body where as older females are more likely to have it on their legs.
Did you know that gaining a sun burn more than five times in your lifetime, actually doubles your risk of melanoma? Did you know that melanoma is much more likely (7 times) to spread (metastasize) if diagnosed during pregnancy or immediately thereafter? During that time, the body is less able to fight skin cancer and many other diseases.
Factors That Increase Skin Cancer Risk
There are certain things that increase your risk for head and neck skin cancer. In no particular order of importance, they are: as previously mentioned, exposure to UV light from the sun or tanning bed, family or inherited conditions, skin tone and moles, age and gender, any condition that reduces your immunity, smoking, viruses, psoriasis treatment, radiation exposure, and chemical exposure.
Almost all skin cancers can be cured with early diagnosis and treatment. One must also be cognizant of the do's and don't's. Do get and annual check-up by your dermatologist. Do avoid UV light from the sun. Don't use a tanning bed, expose yourself to lengthy time in the sun, and do see your dermatologist should you see changes in your skin. Early detection and treatment are the key to success.
Today's Dentist
Life Member American Dental Association, Emeritus Fellow of Academy of General Dentistry, American Association of Implant Dentists