Does Sleep Apnea Cause Harm?
What Causes Sleep Apnea?
There are two basic types of sleep apnea. According to Wikipedia, sleep apnea is a sleep disorder characterized by pauses in breathing or periods of shallow breathing during sleep.
Obstructive sleep apnea (OSA) is the most common type of this disorder. It is caused by complete or partial obstructions of the upper airway. It is characterized by repetitive episodes of shallow or paused breathing during sleep, despite the effort to breathe, and is usually associated with a reduction in blood oxygen saturation.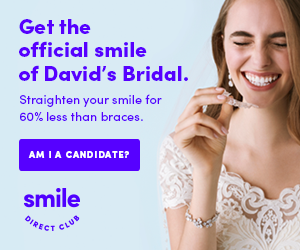 Central sleep apnea (CSA) or central sleep apnea syndrome (CSAS) is a sleep-related disorder in which the effort to breathe is diminished or absent, typically for 10 to 30 seconds either intermittently or in cycles, and is usually associated with a reduction in blood oxygen saturation.
The following contains copyright free material, and Today's Dentist is agreeable to its content.
Academy of Dental Sleep Medicine Guidance
For those who snore and are at risk for sleep apnea, the dentist may be able to help. That's because oral appliances are recommended for those with mild to moderate sleep apnea. The Academy of Dental Sleep Medicine recently endorsed new guidelines for this treatment option, as published by the American Academy of Sleep Medicine.
An oral appliance can look like a sports mouth guard or orthodontic retainer. Worn during sleep, it keeps the airway open and unobstructed by repositioning or stabilizing the lower jaw, tongue, soft palate or uvula.
According to the guidelines, a sleep clinician should first assess the severity of the problem. The clinician then can decide if a dental referral is necessary.
The exact cause of the obstructive sleep apnea remains unclear. People with the condition may stop breathing hundreds of times during sleep, often for up to a minute at a time. It affects an estimated 18 million people in the U. S.
The new guidelines affirm that continuous positive airway pressure therapy, or CPAP, should be considered as the first treatment option for the sleep disorder. But for the first time, the guidelines state that oral appliances may be offered initially to people who prefer it to CPAP or who are intolerant to CPAP therapy. Research also suggests that oral appliances may be more effective than soft palate surgery.
"For many people with obstructive sleep apnea, an oral appliance is the best and most convenient treatment available, " said Dr. Kent E. Moore, president of ADSM.
The Food and Drug Administration has approved 40 different types of oral appliances, currently available on the market. Patients are advised to schedule follow-up appointments with their dentist for evaluation and monitoring.
Dental Sleep Medicine
The field of dental sleep medicine is experiencing rapid growth. Statistics show a growing need to address sleep apnea problems and the best methods of treatment. Half of sleep apnea patients may have high blood pressure, and risk for heart attack and stroke may also increase.
While occasional snoring is almost universal, nearly 60 percent of Americans suffer from daytime sleepiness as a side effect of sleep apnea, according to the ADSM. And each year, sleep disorders add nearly $18 billion to the national health care bill.
To find a dentist who is trained in the treatment of snoring and sleep apnea, visit www.dentalsleepmed.org.
Copyright Free material above is complete. Today's Dentist
Prevalence of Sleep Apnea
Sleep apnea is a very common yet serious sleeping disorder which affects men more than women. We are finding that more and more people are being diagnosed with obstructive sleep apnea (OSA). So the general consensus is that there are probably significantly more than we realized. So many more that it may become a major public health problem.
Dentist's Role in Treating Sleep Apnea
The general dentist must have specialized training in order to properly treat OSA unless it can be managed with a simple snoring appliance. It has also been found that although continuous positive airway pressure (CPAP) may actually lessen the overall number of hypoxic episodes the patient may be having per night, the patient may experience less day time sleepiness by using the standard snoring devices. Such devices use the mandibular advancement protocol. So perhaps it behooves the patient to consider a snoring device at a minimum and then look more deeply into their snoring and sleep problem.
The American Dental Association (ADA) emphasizes that "dentists are the only health care provider with the knowledge to provide oral appliance therapy (OAT)." Sleep-related breathing disorders such as obstructive sleep apnea (OSA), or any other condition which results in disruptions of normal breathing, may yield other and even more serious medical problems, especially cardiac and respiratory problems. The dentist is therefore obligated to prepare a complete and comprehensive dental and medical history and then possibly refer the patient to an appropriate physician.
The patient may be resistant to the utilization of a continuous positive airway pressure  (CPAP) for whatever reason. If this is so, then the dentist must continue treating the patient with OSA which may aid in the situation. The dentist is also obligated to continue to gain additional expertise and training and work closely with the patient's physician. Sleep apnea is more prevalent in society than was first thought. As was mentioned above, there are more patients who may have this problem than ever realized. Therefore, it behooves the patient, the dentist, and the physician to continue to educate themselves concerning new information and research that is highly likely to be made available.
Today's Dentist
Life Member American Dental Association, Emeritus Fellow of Academy of General Dentistry, American Association of Implant Dentists