Snoring, Very Difficult for Your Mate
Cause of Snoring
Snoring is simply the sound created when air cannot clearly pass through the air ways of the throat without causing vibration of the soft tissues, usually the soft palate area including the uvula which is the appendage hanging down from the soft palate.  Life-style changes may sometimes be necessary and can help.  Those include losing weight, cessation of smoking, reduction of alcohol intake, and sleeping on your side instead of your back.  Other alternatives may be nasal strips or dental appliances. The goal is to create a larger passage way for air so that the throat area is not restricted in size.  Any treatment which directly enlarges that passage way will help to some degree.  Advanced stages of snoring may create actual sleep apnea which possibly necessitates the need for a CPAP machine (Continuous Positive Airway Pressure.)
Removable dental splints or appliances have proven helpful in many cases.  They do this by simply advancing the mandible which in turn brings the tongue forward and enlarges the air passage way.  By accomplishing this, there is  limited vibrations of the soft palate.  Sometimes this eliminates the snoring problem. The success from this occurs when there is no restricted air flow.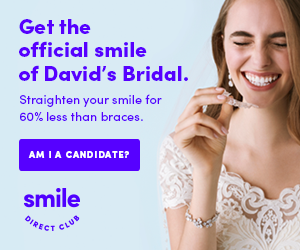 Snoring can lead to difficulty in sleeping, drowsiness, and libido problems. More importantly, it is said that there is an approximate 35% increase in the risk for heart attack and nearly twice that amount for stroke. At age 65 more than half of men snore and slightly less than half of women snore. This is probably the result of diminished muscle tone, which may slowly "collapse" the air-flow pathway to a smaller size.
One of the surgical treatments for snoring is the insertion of three to six "stiffening" stays into the soft palate.  This is a fairly simple surgical procedure which eliminates or reduces the vibrations which cause snoring.  Also, the soft portion of the palate itself can be removed along with the hanging uvula.  Greatly enlarged tonsils along with the adenoids might be removed if they seriously restrict air flow.
Any method of enlarging the air passage way will lessen or eliminate the snoring problem.
Today's Dentist
Life Member American Dental Association, Emeritus Fellow of Academy of General Dentistry, American Association of Implant Dentists