Notice
: Trying to access array offset on value of type null in
/home/dentist/public_html/wp-content/plugins/really-simple-facebook-twitter-share-buttons/really-simple-facebook-twitter-share-buttons.php
on line
318
Warning
: preg_match(): Compilation failed: invalid range in character class at offset 4 in
/home/dentist/public_html/wp-content/plugins/lightbox-plus/classes/shd.class.php
on line
1384
Warning
: preg_match(): Compilation failed: invalid range in character class at offset 4 in
/home/dentist/public_html/wp-content/plugins/lightbox-plus/classes/shd.class.php
on line
1384
Warning
: preg_match(): Compilation failed: invalid range in character class at offset 4 in
/home/dentist/public_html/wp-content/plugins/lightbox-plus/classes/shd.class.php
on line
1384
Warning
: preg_match(): Compilation failed: invalid range in character class at offset 4 in
/home/dentist/public_html/wp-content/plugins/lightbox-plus/classes/shd.class.php
on line
1384
Warning
: preg_match(): Compilation failed: invalid range in character class at offset 4 in
/home/dentist/public_html/wp-content/plugins/lightbox-plus/classes/shd.class.php
on line
1384
Warning
: preg_match(): Compilation failed: invalid range in character class at offset 4 in
/home/dentist/public_html/wp-content/plugins/lightbox-plus/classes/shd.class.php
on line
1384
Warning
: preg_match(): Compilation failed: invalid range in character class at offset 4 in
/home/dentist/public_html/wp-content/plugins/lightbox-plus/classes/shd.class.php
on line
1384
Warning
: preg_match(): Compilation failed: invalid range in character class at offset 4 in
/home/dentist/public_html/wp-content/plugins/lightbox-plus/classes/shd.class.php
on line
1384
Warning
: preg_match(): Compilation failed: invalid range in character class at offset 4 in
/home/dentist/public_html/wp-content/plugins/lightbox-plus/classes/shd.class.php
on line
1384
Warning
: preg_match(): Compilation failed: invalid range in character class at offset 4 in
/home/dentist/public_html/wp-content/plugins/lightbox-plus/classes/shd.class.php
on line
1384
Warning
: preg_match(): Compilation failed: invalid range in character class at offset 4 in
/home/dentist/public_html/wp-content/plugins/lightbox-plus/classes/shd.class.php
on line
1384
Warning
: preg_match(): Compilation failed: invalid range in character class at offset 4 in
/home/dentist/public_html/wp-content/plugins/lightbox-plus/classes/shd.class.php
on line
1384
Warning
: preg_match(): Compilation failed: invalid range in character class at offset 4 in
/home/dentist/public_html/wp-content/plugins/lightbox-plus/classes/shd.class.php
on line
1384
Warning
: preg_match(): Compilation failed: invalid range in character class at offset 4 in
/home/dentist/public_html/wp-content/plugins/lightbox-plus/classes/shd.class.php
on line
1384
Warning
: preg_match(): Compilation failed: invalid range in character class at offset 4 in
/home/dentist/public_html/wp-content/plugins/lightbox-plus/classes/shd.class.php
on line
1384
Warning
: preg_match(): Compilation failed: invalid range in character class at offset 4 in
/home/dentist/public_html/wp-content/plugins/lightbox-plus/classes/shd.class.php
on line
1384
Warning
: preg_match(): Compilation failed: invalid range in character class at offset 4 in
/home/dentist/public_html/wp-content/plugins/lightbox-plus/classes/shd.class.php
on line
1384
Warning
: preg_match(): Compilation failed: invalid range in character class at offset 4 in
/home/dentist/public_html/wp-content/plugins/lightbox-plus/classes/shd.class.php
on line
1384
Warning
: preg_match(): Compilation failed: invalid range in character class at offset 4 in
/home/dentist/public_html/wp-content/plugins/lightbox-plus/classes/shd.class.php
on line
1384
Warning
: preg_match(): Compilation failed: invalid range in character class at offset 4 in
/home/dentist/public_html/wp-content/plugins/lightbox-plus/classes/shd.class.php
on line
1384
Warning
: preg_match(): Compilation failed: invalid range in character class at offset 4 in
/home/dentist/public_html/wp-content/plugins/lightbox-plus/classes/shd.class.php
on line
1384
Warning
: preg_match(): Compilation failed: invalid range in character class at offset 4 in
/home/dentist/public_html/wp-content/plugins/lightbox-plus/classes/shd.class.php
on line
1384
Warning
: preg_match(): Compilation failed: invalid range in character class at offset 4 in
/home/dentist/public_html/wp-content/plugins/lightbox-plus/classes/shd.class.php
on line
1384
Warning
: preg_match(): Compilation failed: invalid range in character class at offset 4 in
/home/dentist/public_html/wp-content/plugins/lightbox-plus/classes/shd.class.php
on line
1384
Warning
: preg_match(): Compilation failed: invalid range in character class at offset 4 in
/home/dentist/public_html/wp-content/plugins/lightbox-plus/classes/shd.class.php
on line
1384
Warning
: preg_match(): Compilation failed: invalid range in character class at offset 4 in
/home/dentist/public_html/wp-content/plugins/lightbox-plus/classes/shd.class.php
on line
1384
Warning
: preg_match(): Compilation failed: invalid range in character class at offset 4 in
/home/dentist/public_html/wp-content/plugins/lightbox-plus/classes/shd.class.php
on line
1384
Warning
: preg_match(): Compilation failed: invalid range in character class at offset 4 in
/home/dentist/public_html/wp-content/plugins/lightbox-plus/classes/shd.class.php
on line
1384
Warning
: preg_match(): Compilation failed: invalid range in character class at offset 4 in
/home/dentist/public_html/wp-content/plugins/lightbox-plus/classes/shd.class.php
on line
1384
Warning
: preg_match(): Compilation failed: invalid range in character class at offset 4 in
/home/dentist/public_html/wp-content/plugins/lightbox-plus/classes/shd.class.php
on line
1384
Warning
: preg_match(): Compilation failed: invalid range in character class at offset 4 in
/home/dentist/public_html/wp-content/plugins/lightbox-plus/classes/shd.class.php
on line
1384
Warning
: preg_match(): Compilation failed: invalid range in character class at offset 4 in
/home/dentist/public_html/wp-content/plugins/lightbox-plus/classes/shd.class.php
on line
1384
Warning
: preg_match(): Compilation failed: invalid range in character class at offset 4 in
/home/dentist/public_html/wp-content/plugins/lightbox-plus/classes/shd.class.php
on line
1384
Warning
: preg_match(): Compilation failed: invalid range in character class at offset 4 in
/home/dentist/public_html/wp-content/plugins/lightbox-plus/classes/shd.class.php
on line
1384
Warning
: preg_match(): Compilation failed: invalid range in character class at offset 4 in
/home/dentist/public_html/wp-content/plugins/lightbox-plus/classes/shd.class.php
on line
1384
Warning
: preg_match(): Compilation failed: invalid range in character class at offset 4 in
/home/dentist/public_html/wp-content/plugins/lightbox-plus/classes/shd.class.php
on line
1384
Warning
: preg_match(): Compilation failed: invalid range in character class at offset 4 in
/home/dentist/public_html/wp-content/plugins/lightbox-plus/classes/shd.class.php
on line
1384
Warning
: preg_match(): Compilation failed: invalid range in character class at offset 4 in
/home/dentist/public_html/wp-content/plugins/lightbox-plus/classes/shd.class.php
on line
1384
Warning
: preg_match(): Compilation failed: invalid range in character class at offset 4 in
/home/dentist/public_html/wp-content/plugins/lightbox-plus/classes/shd.class.php
on line
1384
Warning
: preg_match(): Compilation failed: invalid range in character class at offset 4 in
/home/dentist/public_html/wp-content/plugins/lightbox-plus/classes/shd.class.php
on line
1384
Warning
: preg_match(): Compilation failed: invalid range in character class at offset 4 in
/home/dentist/public_html/wp-content/plugins/lightbox-plus/classes/shd.class.php
on line
1384
Warning
: preg_match(): Compilation failed: invalid range in character class at offset 4 in
/home/dentist/public_html/wp-content/plugins/lightbox-plus/classes/shd.class.php
on line
1384
Warning
: preg_match(): Compilation failed: invalid range in character class at offset 4 in
/home/dentist/public_html/wp-content/plugins/lightbox-plus/classes/shd.class.php
on line
1384
Warning
: preg_match(): Compilation failed: invalid range in character class at offset 4 in
/home/dentist/public_html/wp-content/plugins/lightbox-plus/classes/shd.class.php
on line
1384
Warning
: preg_match(): Compilation failed: invalid range in character class at offset 4 in
/home/dentist/public_html/wp-content/plugins/lightbox-plus/classes/shd.class.php
on line
1384
Warning
: preg_match(): Compilation failed: invalid range in character class at offset 4 in
/home/dentist/public_html/wp-content/plugins/lightbox-plus/classes/shd.class.php
on line
1384
Warning
: preg_match(): Compilation failed: invalid range in character class at offset 4 in
/home/dentist/public_html/wp-content/plugins/lightbox-plus/classes/shd.class.php
on line
1384
Warning
: preg_match(): Compilation failed: invalid range in character class at offset 4 in
/home/dentist/public_html/wp-content/plugins/lightbox-plus/classes/shd.class.php
on line
1384
Warning
: preg_match(): Compilation failed: invalid range in character class at offset 4 in
/home/dentist/public_html/wp-content/plugins/lightbox-plus/classes/shd.class.php
on line
1384
Warning
: preg_match(): Compilation failed: invalid range in character class at offset 4 in
/home/dentist/public_html/wp-content/plugins/lightbox-plus/classes/shd.class.php
on line
1384
Warning
: preg_match(): Compilation failed: invalid range in character class at offset 4 in
/home/dentist/public_html/wp-content/plugins/lightbox-plus/classes/shd.class.php
on line
1384
Warning
: preg_match(): Compilation failed: invalid range in character class at offset 4 in
/home/dentist/public_html/wp-content/plugins/lightbox-plus/classes/shd.class.php
on line
1384
Warning
: preg_match(): Compilation failed: invalid range in character class at offset 4 in
/home/dentist/public_html/wp-content/plugins/lightbox-plus/classes/shd.class.php
on line
1384
Warning
: preg_match(): Compilation failed: invalid range in character class at offset 4 in
/home/dentist/public_html/wp-content/plugins/lightbox-plus/classes/shd.class.php
on line
1384
Warning
: preg_match(): Compilation failed: invalid range in character class at offset 4 in
/home/dentist/public_html/wp-content/plugins/lightbox-plus/classes/shd.class.php
on line
1384
Warning
: preg_match(): Compilation failed: invalid range in character class at offset 4 in
/home/dentist/public_html/wp-content/plugins/lightbox-plus/classes/shd.class.php
on line
1384
Warning
: preg_match(): Compilation failed: invalid range in character class at offset 4 in
/home/dentist/public_html/wp-content/plugins/lightbox-plus/classes/shd.class.php
on line
1384
Warning
: preg_match(): Compilation failed: invalid range in character class at offset 4 in
/home/dentist/public_html/wp-content/plugins/lightbox-plus/classes/shd.class.php
on line
1384
Warning
: preg_match(): Compilation failed: invalid range in character class at offset 4 in
/home/dentist/public_html/wp-content/plugins/lightbox-plus/classes/shd.class.php
on line
1384
Warning
: preg_match(): Compilation failed: invalid range in character class at offset 4 in
/home/dentist/public_html/wp-content/plugins/lightbox-plus/classes/shd.class.php
on line
1384
Warning
: preg_match(): Compilation failed: invalid range in character class at offset 4 in
/home/dentist/public_html/wp-content/plugins/lightbox-plus/classes/shd.class.php
on line
1384
Warning
: preg_match(): Compilation failed: invalid range in character class at offset 4 in
/home/dentist/public_html/wp-content/plugins/lightbox-plus/classes/shd.class.php
on line
1384
Warning
: preg_match(): Compilation failed: invalid range in character class at offset 4 in
/home/dentist/public_html/wp-content/plugins/lightbox-plus/classes/shd.class.php
on line
1384
Warning
: preg_match(): Compilation failed: invalid range in character class at offset 4 in
/home/dentist/public_html/wp-content/plugins/lightbox-plus/classes/shd.class.php
on line
1384
Warning
: preg_match(): Compilation failed: invalid range in character class at offset 4 in
/home/dentist/public_html/wp-content/plugins/lightbox-plus/classes/shd.class.php
on line
1384
Warning
: preg_match(): Compilation failed: invalid range in character class at offset 4 in
/home/dentist/public_html/wp-content/plugins/lightbox-plus/classes/shd.class.php
on line
1384
Warning
: preg_match(): Compilation failed: invalid range in character class at offset 4 in
/home/dentist/public_html/wp-content/plugins/lightbox-plus/classes/shd.class.php
on line
1384
Warning
: preg_match(): Compilation failed: invalid range in character class at offset 4 in
/home/dentist/public_html/wp-content/plugins/lightbox-plus/classes/shd.class.php
on line
1384
Warning
: preg_match(): Compilation failed: invalid range in character class at offset 4 in
/home/dentist/public_html/wp-content/plugins/lightbox-plus/classes/shd.class.php
on line
1384
Warning
: preg_match(): Compilation failed: invalid range in character class at offset 4 in
/home/dentist/public_html/wp-content/plugins/lightbox-plus/classes/shd.class.php
on line
1384
Warning
: preg_match(): Compilation failed: invalid range in character class at offset 4 in
/home/dentist/public_html/wp-content/plugins/lightbox-plus/classes/shd.class.php
on line
1384
Warning
: preg_match(): Compilation failed: invalid range in character class at offset 4 in
/home/dentist/public_html/wp-content/plugins/lightbox-plus/classes/shd.class.php
on line
1384
Warning
: preg_match(): Compilation failed: invalid range in character class at offset 4 in
/home/dentist/public_html/wp-content/plugins/lightbox-plus/classes/shd.class.php
on line
1384
Warning
: preg_match(): Compilation failed: invalid range in character class at offset 4 in
/home/dentist/public_html/wp-content/plugins/lightbox-plus/classes/shd.class.php
on line
1384
Warning
: preg_match(): Compilation failed: invalid range in character class at offset 4 in
/home/dentist/public_html/wp-content/plugins/lightbox-plus/classes/shd.class.php
on line
1384
Warning
: preg_match(): Compilation failed: invalid range in character class at offset 4 in
/home/dentist/public_html/wp-content/plugins/lightbox-plus/classes/shd.class.php
on line
1384
Warning
: preg_match(): Compilation failed: invalid range in character class at offset 4 in
/home/dentist/public_html/wp-content/plugins/lightbox-plus/classes/shd.class.php
on line
1384
Warning
: preg_match(): Compilation failed: invalid range in character class at offset 4 in
/home/dentist/public_html/wp-content/plugins/lightbox-plus/classes/shd.class.php
on line
1384
Warning
: preg_match(): Compilation failed: invalid range in character class at offset 4 in
/home/dentist/public_html/wp-content/plugins/lightbox-plus/classes/shd.class.php
on line
1384
Warning
: preg_match(): Compilation failed: invalid range in character class at offset 4 in
/home/dentist/public_html/wp-content/plugins/lightbox-plus/classes/shd.class.php
on line
1384
Warning
: preg_match(): Compilation failed: invalid range in character class at offset 4 in
/home/dentist/public_html/wp-content/plugins/lightbox-plus/classes/shd.class.php
on line
1384
Warning
: preg_match(): Compilation failed: invalid range in character class at offset 4 in
/home/dentist/public_html/wp-content/plugins/lightbox-plus/classes/shd.class.php
on line
1384
Warning
: preg_match(): Compilation failed: invalid range in character class at offset 4 in
/home/dentist/public_html/wp-content/plugins/lightbox-plus/classes/shd.class.php
on line
1384
Warning
: preg_match(): Compilation failed: invalid range in character class at offset 4 in
/home/dentist/public_html/wp-content/plugins/lightbox-plus/classes/shd.class.php
on line
1384
Warning
: preg_match(): Compilation failed: invalid range in character class at offset 4 in
/home/dentist/public_html/wp-content/plugins/lightbox-plus/classes/shd.class.php
on line
1384
Warning
: preg_match(): Compilation failed: invalid range in character class at offset 4 in
/home/dentist/public_html/wp-content/plugins/lightbox-plus/classes/shd.class.php
on line
1384
Warning
: preg_match(): Compilation failed: invalid range in character class at offset 4 in
/home/dentist/public_html/wp-content/plugins/lightbox-plus/classes/shd.class.php
on line
1384
Warning
: preg_match(): Compilation failed: invalid range in character class at offset 4 in
/home/dentist/public_html/wp-content/plugins/lightbox-plus/classes/shd.class.php
on line
1384
Warning
: preg_match(): Compilation failed: invalid range in character class at offset 4 in
/home/dentist/public_html/wp-content/plugins/lightbox-plus/classes/shd.class.php
on line
1384
Warning
: preg_match(): Compilation failed: invalid range in character class at offset 4 in
/home/dentist/public_html/wp-content/plugins/lightbox-plus/classes/shd.class.php
on line
1384
Warning
: preg_match(): Compilation failed: invalid range in character class at offset 4 in
/home/dentist/public_html/wp-content/plugins/lightbox-plus/classes/shd.class.php
on line
1384
Warning
: preg_match(): Compilation failed: invalid range in character class at offset 4 in
/home/dentist/public_html/wp-content/plugins/lightbox-plus/classes/shd.class.php
on line
1384
Warning
: preg_match(): Compilation failed: invalid range in character class at offset 4 in
/home/dentist/public_html/wp-content/plugins/lightbox-plus/classes/shd.class.php
on line
1384
Warning
: preg_match(): Compilation failed: invalid range in character class at offset 4 in
/home/dentist/public_html/wp-content/plugins/lightbox-plus/classes/shd.class.php
on line
1384
Warning
: preg_match(): Compilation failed: invalid range in character class at offset 4 in
/home/dentist/public_html/wp-content/plugins/lightbox-plus/classes/shd.class.php
on line
1384
Warning
: preg_match(): Compilation failed: invalid range in character class at offset 4 in
/home/dentist/public_html/wp-content/plugins/lightbox-plus/classes/shd.class.php
on line
1384
Warning
: preg_match(): Compilation failed: invalid range in character class at offset 4 in
/home/dentist/public_html/wp-content/plugins/lightbox-plus/classes/shd.class.php
on line
1384
Warning
: preg_match(): Compilation failed: invalid range in character class at offset 4 in
/home/dentist/public_html/wp-content/plugins/lightbox-plus/classes/shd.class.php
on line
1384
Warning
: preg_match(): Compilation failed: invalid range in character class at offset 4 in
/home/dentist/public_html/wp-content/plugins/lightbox-plus/classes/shd.class.php
on line
1384
Warning
: preg_match(): Compilation failed: invalid range in character class at offset 4 in
/home/dentist/public_html/wp-content/plugins/lightbox-plus/classes/shd.class.php
on line
1384
Warning
: preg_match(): Compilation failed: invalid range in character class at offset 4 in
/home/dentist/public_html/wp-content/plugins/lightbox-plus/classes/shd.class.php
on line
1384
Warning
: preg_match(): Compilation failed: invalid range in character class at offset 4 in
/home/dentist/public_html/wp-content/plugins/lightbox-plus/classes/shd.class.php
on line
1384
Warning
: preg_match(): Compilation failed: invalid range in character class at offset 4 in
/home/dentist/public_html/wp-content/plugins/lightbox-plus/classes/shd.class.php
on line
1384
Warning
: preg_match(): Compilation failed: invalid range in character class at offset 4 in
/home/dentist/public_html/wp-content/plugins/lightbox-plus/classes/shd.class.php
on line
1384
Warning
: preg_match(): Compilation failed: invalid range in character class at offset 4 in
/home/dentist/public_html/wp-content/plugins/lightbox-plus/classes/shd.class.php
on line
1384
Warning
: preg_match(): Compilation failed: invalid range in character class at offset 4 in
/home/dentist/public_html/wp-content/plugins/lightbox-plus/classes/shd.class.php
on line
1384
Warning
: preg_match(): Compilation failed: invalid range in character class at offset 4 in
/home/dentist/public_html/wp-content/plugins/lightbox-plus/classes/shd.class.php
on line
1384
Warning
: preg_match(): Compilation failed: invalid range in character class at offset 4 in
/home/dentist/public_html/wp-content/plugins/lightbox-plus/classes/shd.class.php
on line
1384
Warning
: preg_match(): Compilation failed: invalid range in character class at offset 4 in
/home/dentist/public_html/wp-content/plugins/lightbox-plus/classes/shd.class.php
on line
1384
Warning
: preg_match(): Compilation failed: invalid range in character class at offset 4 in
/home/dentist/public_html/wp-content/plugins/lightbox-plus/classes/shd.class.php
on line
1384
Warning
: preg_match(): Compilation failed: invalid range in character class at offset 4 in
/home/dentist/public_html/wp-content/plugins/lightbox-plus/classes/shd.class.php
on line
1384
Warning
: preg_match(): Compilation failed: invalid range in character class at offset 4 in
/home/dentist/public_html/wp-content/plugins/lightbox-plus/classes/shd.class.php
on line
1384
Warning
: preg_match(): Compilation failed: invalid range in character class at offset 4 in
/home/dentist/public_html/wp-content/plugins/lightbox-plus/classes/shd.class.php
on line
1384
Warning
: preg_match(): Compilation failed: invalid range in character class at offset 4 in
/home/dentist/public_html/wp-content/plugins/lightbox-plus/classes/shd.class.php
on line
1384
Warning
: preg_match(): Compilation failed: invalid range in character class at offset 4 in
/home/dentist/public_html/wp-content/plugins/lightbox-plus/classes/shd.class.php
on line
1384
Warning
: preg_match(): Compilation failed: invalid range in character class at offset 4 in
/home/dentist/public_html/wp-content/plugins/lightbox-plus/classes/shd.class.php
on line
1384
Warning
: preg_match(): Compilation failed: invalid range in character class at offset 4 in
/home/dentist/public_html/wp-content/plugins/lightbox-plus/classes/shd.class.php
on line
1384
Warning
: preg_match(): Compilation failed: invalid range in character class at offset 4 in
/home/dentist/public_html/wp-content/plugins/lightbox-plus/classes/shd.class.php
on line
1384
Warning
: preg_match(): Compilation failed: invalid range in character class at offset 4 in
/home/dentist/public_html/wp-content/plugins/lightbox-plus/classes/shd.class.php
on line
1384
Warning
: preg_match(): Compilation failed: invalid range in character class at offset 4 in
/home/dentist/public_html/wp-content/plugins/lightbox-plus/classes/shd.class.php
on line
1384
Warning
: preg_match(): Compilation failed: invalid range in character class at offset 4 in
/home/dentist/public_html/wp-content/plugins/lightbox-plus/classes/shd.class.php
on line
1384
Warning
: preg_match(): Compilation failed: invalid range in character class at offset 4 in
/home/dentist/public_html/wp-content/plugins/lightbox-plus/classes/shd.class.php
on line
1384
Warning
: preg_match(): Compilation failed: invalid range in character class at offset 4 in
/home/dentist/public_html/wp-content/plugins/lightbox-plus/classes/shd.class.php
on line
1384
Warning
: preg_match(): Compilation failed: invalid range in character class at offset 4 in
/home/dentist/public_html/wp-content/plugins/lightbox-plus/classes/shd.class.php
on line
1384
Warning
: preg_match(): Compilation failed: invalid range in character class at offset 4 in
/home/dentist/public_html/wp-content/plugins/lightbox-plus/classes/shd.class.php
on line
1384
Warning
: preg_match(): Compilation failed: invalid range in character class at offset 4 in
/home/dentist/public_html/wp-content/plugins/lightbox-plus/classes/shd.class.php
on line
1384
Warning
: preg_match(): Compilation failed: invalid range in character class at offset 4 in
/home/dentist/public_html/wp-content/plugins/lightbox-plus/classes/shd.class.php
on line
1384
Warning
: preg_match(): Compilation failed: invalid range in character class at offset 4 in
/home/dentist/public_html/wp-content/plugins/lightbox-plus/classes/shd.class.php
on line
1384
Warning
: preg_match(): Compilation failed: invalid range in character class at offset 4 in
/home/dentist/public_html/wp-content/plugins/lightbox-plus/classes/shd.class.php
on line
1384
Warning
: preg_match(): Compilation failed: invalid range in character class at offset 4 in
/home/dentist/public_html/wp-content/plugins/lightbox-plus/classes/shd.class.php
on line
1384
Warning
: preg_match(): Compilation failed: invalid range in character class at offset 4 in
/home/dentist/public_html/wp-content/plugins/lightbox-plus/classes/shd.class.php
on line
1384
Warning
: preg_match(): Compilation failed: invalid range in character class at offset 4 in
/home/dentist/public_html/wp-content/plugins/lightbox-plus/classes/shd.class.php
on line
1384
Warning
: preg_match(): Compilation failed: invalid range in character class at offset 4 in
/home/dentist/public_html/wp-content/plugins/lightbox-plus/classes/shd.class.php
on line
1384
Warning
: preg_match(): Compilation failed: invalid range in character class at offset 4 in
/home/dentist/public_html/wp-content/plugins/lightbox-plus/classes/shd.class.php
on line
1384
Warning
: preg_match(): Compilation failed: invalid range in character class at offset 4 in
/home/dentist/public_html/wp-content/plugins/lightbox-plus/classes/shd.class.php
on line
1384
Warning
: preg_match(): Compilation failed: invalid range in character class at offset 4 in
/home/dentist/public_html/wp-content/plugins/lightbox-plus/classes/shd.class.php
on line
1384
Warning
: preg_match(): Compilation failed: invalid range in character class at offset 4 in
/home/dentist/public_html/wp-content/plugins/lightbox-plus/classes/shd.class.php
on line
1384
Warning
: preg_match(): Compilation failed: invalid range in character class at offset 4 in
/home/dentist/public_html/wp-content/plugins/lightbox-plus/classes/shd.class.php
on line
1384
Warning
: preg_match(): Compilation failed: invalid range in character class at offset 4 in
/home/dentist/public_html/wp-content/plugins/lightbox-plus/classes/shd.class.php
on line
1384
Warning
: preg_match(): Compilation failed: invalid range in character class at offset 4 in
/home/dentist/public_html/wp-content/plugins/lightbox-plus/classes/shd.class.php
on line
1384
Warning
: preg_match(): Compilation failed: invalid range in character class at offset 4 in
/home/dentist/public_html/wp-content/plugins/lightbox-plus/classes/shd.class.php
on line
1384
Warning
: preg_match(): Compilation failed: invalid range in character class at offset 4 in
/home/dentist/public_html/wp-content/plugins/lightbox-plus/classes/shd.class.php
on line
1384
Warning
: preg_match(): Compilation failed: invalid range in character class at offset 4 in
/home/dentist/public_html/wp-content/plugins/lightbox-plus/classes/shd.class.php
on line
1384
Warning
: preg_match(): Compilation failed: invalid range in character class at offset 4 in
/home/dentist/public_html/wp-content/plugins/lightbox-plus/classes/shd.class.php
on line
1384
Warning
: preg_match(): Compilation failed: invalid range in character class at offset 4 in
/home/dentist/public_html/wp-content/plugins/lightbox-plus/classes/shd.class.php
on line
1384
Warning
: preg_match(): Compilation failed: invalid range in character class at offset 4 in
/home/dentist/public_html/wp-content/plugins/lightbox-plus/classes/shd.class.php
on line
1384
Warning
: preg_match(): Compilation failed: invalid range in character class at offset 4 in
/home/dentist/public_html/wp-content/plugins/lightbox-plus/classes/shd.class.php
on line
1384
Warning
: preg_match(): Compilation failed: invalid range in character class at offset 4 in
/home/dentist/public_html/wp-content/plugins/lightbox-plus/classes/shd.class.php
on line
1384
Warning
: preg_match(): Compilation failed: invalid range in character class at offset 4 in
/home/dentist/public_html/wp-content/plugins/lightbox-plus/classes/shd.class.php
on line
1384
Warning
: preg_match(): Compilation failed: invalid range in character class at offset 4 in
/home/dentist/public_html/wp-content/plugins/lightbox-plus/classes/shd.class.php
on line
1384
Warning
: preg_match(): Compilation failed: invalid range in character class at offset 4 in
/home/dentist/public_html/wp-content/plugins/lightbox-plus/classes/shd.class.php
on line
1384
Warning
: preg_match(): Compilation failed: invalid range in character class at offset 4 in
/home/dentist/public_html/wp-content/plugins/lightbox-plus/classes/shd.class.php
on line
1384
Warning
: preg_match(): Compilation failed: invalid range in character class at offset 4 in
/home/dentist/public_html/wp-content/plugins/lightbox-plus/classes/shd.class.php
on line
1384
Warning
: preg_match(): Compilation failed: invalid range in character class at offset 4 in
/home/dentist/public_html/wp-content/plugins/lightbox-plus/classes/shd.class.php
on line
1384
Warning
: preg_match(): Compilation failed: invalid range in character class at offset 4 in
/home/dentist/public_html/wp-content/plugins/lightbox-plus/classes/shd.class.php
on line
1384
Warning
: preg_match(): Compilation failed: invalid range in character class at offset 4 in
/home/dentist/public_html/wp-content/plugins/lightbox-plus/classes/shd.class.php
on line
1384
Warning
: preg_match(): Compilation failed: invalid range in character class at offset 4 in
/home/dentist/public_html/wp-content/plugins/lightbox-plus/classes/shd.class.php
on line
1384
Warning
: preg_match(): Compilation failed: invalid range in character class at offset 4 in
/home/dentist/public_html/wp-content/plugins/lightbox-plus/classes/shd.class.php
on line
1384
Warning
: preg_match(): Compilation failed: invalid range in character class at offset 4 in
/home/dentist/public_html/wp-content/plugins/lightbox-plus/classes/shd.class.php
on line
1384
Warning
: preg_match(): Compilation failed: invalid range in character class at offset 4 in
/home/dentist/public_html/wp-content/plugins/lightbox-plus/classes/shd.class.php
on line
1384
Warning
: preg_match(): Compilation failed: invalid range in character class at offset 4 in
/home/dentist/public_html/wp-content/plugins/lightbox-plus/classes/shd.class.php
on line
1384
Warning
: preg_match(): Compilation failed: invalid range in character class at offset 4 in
/home/dentist/public_html/wp-content/plugins/lightbox-plus/classes/shd.class.php
on line
1384
Warning
: preg_match(): Compilation failed: invalid range in character class at offset 4 in
/home/dentist/public_html/wp-content/plugins/lightbox-plus/classes/shd.class.php
on line
1384
Warning
: preg_match(): Compilation failed: invalid range in character class at offset 4 in
/home/dentist/public_html/wp-content/plugins/lightbox-plus/classes/shd.class.php
on line
1384
Warning
: preg_match(): Compilation failed: invalid range in character class at offset 4 in
/home/dentist/public_html/wp-content/plugins/lightbox-plus/classes/shd.class.php
on line
1384
Warning
: preg_match(): Compilation failed: invalid range in character class at offset 4 in
/home/dentist/public_html/wp-content/plugins/lightbox-plus/classes/shd.class.php
on line
1384
Warning
: preg_match(): Compilation failed: invalid range in character class at offset 4 in
/home/dentist/public_html/wp-content/plugins/lightbox-plus/classes/shd.class.php
on line
1384
Warning
: preg_match(): Compilation failed: invalid range in character class at offset 4 in
/home/dentist/public_html/wp-content/plugins/lightbox-plus/classes/shd.class.php
on line
1384
Warning
: preg_match(): Compilation failed: invalid range in character class at offset 4 in
/home/dentist/public_html/wp-content/plugins/lightbox-plus/classes/shd.class.php
on line
1384
Warning
: preg_match(): Compilation failed: invalid range in character class at offset 4 in
/home/dentist/public_html/wp-content/plugins/lightbox-plus/classes/shd.class.php
on line
1384
Warning
: preg_match(): Compilation failed: invalid range in character class at offset 4 in
/home/dentist/public_html/wp-content/plugins/lightbox-plus/classes/shd.class.php
on line
1384
Warning
: preg_match(): Compilation failed: invalid range in character class at offset 4 in
/home/dentist/public_html/wp-content/plugins/lightbox-plus/classes/shd.class.php
on line
1384
Warning
: preg_match(): Compilation failed: invalid range in character class at offset 4 in
/home/dentist/public_html/wp-content/plugins/lightbox-plus/classes/shd.class.php
on line
1384
Warning
: preg_match(): Compilation failed: invalid range in character class at offset 4 in
/home/dentist/public_html/wp-content/plugins/lightbox-plus/classes/shd.class.php
on line
1384
Warning
: preg_match(): Compilation failed: invalid range in character class at offset 4 in
/home/dentist/public_html/wp-content/plugins/lightbox-plus/classes/shd.class.php
on line
1384
Warning
: preg_match(): Compilation failed: invalid range in character class at offset 4 in
/home/dentist/public_html/wp-content/plugins/lightbox-plus/classes/shd.class.php
on line
1384
Warning
: preg_match(): Compilation failed: invalid range in character class at offset 4 in
/home/dentist/public_html/wp-content/plugins/lightbox-plus/classes/shd.class.php
on line
1384
Warning
: preg_match(): Compilation failed: invalid range in character class at offset 4 in
/home/dentist/public_html/wp-content/plugins/lightbox-plus/classes/shd.class.php
on line
1384
Warning
: preg_match(): Compilation failed: invalid range in character class at offset 4 in
/home/dentist/public_html/wp-content/plugins/lightbox-plus/classes/shd.class.php
on line
1384
Warning
: preg_match(): Compilation failed: invalid range in character class at offset 4 in
/home/dentist/public_html/wp-content/plugins/lightbox-plus/classes/shd.class.php
on line
1384
Warning
: preg_match(): Compilation failed: invalid range in character class at offset 4 in
/home/dentist/public_html/wp-content/plugins/lightbox-plus/classes/shd.class.php
on line
1384
Warning
: preg_match(): Compilation failed: invalid range in character class at offset 4 in
/home/dentist/public_html/wp-content/plugins/lightbox-plus/classes/shd.class.php
on line
1384
Warning
: preg_match(): Compilation failed: invalid range in character class at offset 4 in
/home/dentist/public_html/wp-content/plugins/lightbox-plus/classes/shd.class.php
on line
1384
Warning
: preg_match(): Compilation failed: invalid range in character class at offset 4 in
/home/dentist/public_html/wp-content/plugins/lightbox-plus/classes/shd.class.php
on line
1384
Warning
: preg_match(): Compilation failed: invalid range in character class at offset 4 in
/home/dentist/public_html/wp-content/plugins/lightbox-plus/classes/shd.class.php
on line
1384
Warning
: preg_match(): Compilation failed: invalid range in character class at offset 4 in
/home/dentist/public_html/wp-content/plugins/lightbox-plus/classes/shd.class.php
on line
1384
Warning
: preg_match(): Compilation failed: invalid range in character class at offset 4 in
/home/dentist/public_html/wp-content/plugins/lightbox-plus/classes/shd.class.php
on line
1384
Warning
: preg_match(): Compilation failed: invalid range in character class at offset 4 in
/home/dentist/public_html/wp-content/plugins/lightbox-plus/classes/shd.class.php
on line
1384
Warning
: preg_match(): Compilation failed: invalid range in character class at offset 4 in
/home/dentist/public_html/wp-content/plugins/lightbox-plus/classes/shd.class.php
on line
1384
Warning
: preg_match(): Compilation failed: invalid range in character class at offset 4 in
/home/dentist/public_html/wp-content/plugins/lightbox-plus/classes/shd.class.php
on line
1384
Warning
: preg_match(): Compilation failed: invalid range in character class at offset 4 in
/home/dentist/public_html/wp-content/plugins/lightbox-plus/classes/shd.class.php
on line
1384
Warning
: preg_match(): Compilation failed: invalid range in character class at offset 4 in
/home/dentist/public_html/wp-content/plugins/lightbox-plus/classes/shd.class.php
on line
1384
Warning
: preg_match(): Compilation failed: invalid range in character class at offset 4 in
/home/dentist/public_html/wp-content/plugins/lightbox-plus/classes/shd.class.php
on line
1384
Warning
: preg_match(): Compilation failed: invalid range in character class at offset 4 in
/home/dentist/public_html/wp-content/plugins/lightbox-plus/classes/shd.class.php
on line
1384
Warning
: preg_match(): Compilation failed: invalid range in character class at offset 4 in
/home/dentist/public_html/wp-content/plugins/lightbox-plus/classes/shd.class.php
on line
1384
Warning
: preg_match(): Compilation failed: invalid range in character class at offset 4 in
/home/dentist/public_html/wp-content/plugins/lightbox-plus/classes/shd.class.php
on line
1384
Warning
: preg_match(): Compilation failed: invalid range in character class at offset 4 in
/home/dentist/public_html/wp-content/plugins/lightbox-plus/classes/shd.class.php
on line
1384
Warning
: preg_match(): Compilation failed: invalid range in character class at offset 4 in
/home/dentist/public_html/wp-content/plugins/lightbox-plus/classes/shd.class.php
on line
1384
Warning
: preg_match(): Compilation failed: invalid range in character class at offset 4 in
/home/dentist/public_html/wp-content/plugins/lightbox-plus/classes/shd.class.php
on line
1384
Warning
: preg_match(): Compilation failed: invalid range in character class at offset 4 in
/home/dentist/public_html/wp-content/plugins/lightbox-plus/classes/shd.class.php
on line
1384
Warning
: preg_match(): Compilation failed: invalid range in character class at offset 4 in
/home/dentist/public_html/wp-content/plugins/lightbox-plus/classes/shd.class.php
on line
1384
Warning
: preg_match(): Compilation failed: invalid range in character class at offset 4 in
/home/dentist/public_html/wp-content/plugins/lightbox-plus/classes/shd.class.php
on line
1384
Warning
: preg_match(): Compilation failed: invalid range in character class at offset 4 in
/home/dentist/public_html/wp-content/plugins/lightbox-plus/classes/shd.class.php
on line
1384
Warning
: preg_match(): Compilation failed: invalid range in character class at offset 4 in
/home/dentist/public_html/wp-content/plugins/lightbox-plus/classes/shd.class.php
on line
1384
Warning
: preg_match(): Compilation failed: invalid range in character class at offset 4 in
/home/dentist/public_html/wp-content/plugins/lightbox-plus/classes/shd.class.php
on line
1384
Warning
: preg_match(): Compilation failed: invalid range in character class at offset 4 in
/home/dentist/public_html/wp-content/plugins/lightbox-plus/classes/shd.class.php
on line
1384
Warning
: preg_match(): Compilation failed: invalid range in character class at offset 4 in
/home/dentist/public_html/wp-content/plugins/lightbox-plus/classes/shd.class.php
on line
1384
Warning
: preg_match(): Compilation failed: invalid range in character class at offset 4 in
/home/dentist/public_html/wp-content/plugins/lightbox-plus/classes/shd.class.php
on line
1384
Warning
: preg_match(): Compilation failed: invalid range in character class at offset 4 in
/home/dentist/public_html/wp-content/plugins/lightbox-plus/classes/shd.class.php
on line
1384
Warning
: preg_match(): Compilation failed: invalid range in character class at offset 4 in
/home/dentist/public_html/wp-content/plugins/lightbox-plus/classes/shd.class.php
on line
1384
Warning
: preg_match(): Compilation failed: invalid range in character class at offset 4 in
/home/dentist/public_html/wp-content/plugins/lightbox-plus/classes/shd.class.php
on line
1384
Warning
: preg_match(): Compilation failed: invalid range in character class at offset 4 in
/home/dentist/public_html/wp-content/plugins/lightbox-plus/classes/shd.class.php
on line
1384
Warning
: preg_match(): Compilation failed: invalid range in character class at offset 4 in
/home/dentist/public_html/wp-content/plugins/lightbox-plus/classes/shd.class.php
on line
1384
Warning
: preg_match(): Compilation failed: invalid range in character class at offset 4 in
/home/dentist/public_html/wp-content/plugins/lightbox-plus/classes/shd.class.php
on line
1384
Warning
: preg_match(): Compilation failed: invalid range in character class at offset 4 in
/home/dentist/public_html/wp-content/plugins/lightbox-plus/classes/shd.class.php
on line
1384
Warning
: preg_match(): Compilation failed: invalid range in character class at offset 4 in
/home/dentist/public_html/wp-content/plugins/lightbox-plus/classes/shd.class.php
on line
1384
Warning
: preg_match(): Compilation failed: invalid range in character class at offset 4 in
/home/dentist/public_html/wp-content/plugins/lightbox-plus/classes/shd.class.php
on line
1384
Warning
: preg_match(): Compilation failed: invalid range in character class at offset 4 in
/home/dentist/public_html/wp-content/plugins/lightbox-plus/classes/shd.class.php
on line
1384
Warning
: preg_match(): Compilation failed: invalid range in character class at offset 4 in
/home/dentist/public_html/wp-content/plugins/lightbox-plus/classes/shd.class.php
on line
1384
Warning
: preg_match(): Compilation failed: invalid range in character class at offset 4 in
/home/dentist/public_html/wp-content/plugins/lightbox-plus/classes/shd.class.php
on line
1384
Warning
: preg_match(): Compilation failed: invalid range in character class at offset 4 in
/home/dentist/public_html/wp-content/plugins/lightbox-plus/classes/shd.class.php
on line
1384
Warning
: preg_match(): Compilation failed: invalid range in character class at offset 4 in
/home/dentist/public_html/wp-content/plugins/lightbox-plus/classes/shd.class.php
on line
1384
Warning
: preg_match(): Compilation failed: invalid range in character class at offset 4 in
/home/dentist/public_html/wp-content/plugins/lightbox-plus/classes/shd.class.php
on line
1384
Warning
: preg_match(): Compilation failed: invalid range in character class at offset 4 in
/home/dentist/public_html/wp-content/plugins/lightbox-plus/classes/shd.class.php
on line
1384
Warning
: preg_match(): Compilation failed: invalid range in character class at offset 4 in
/home/dentist/public_html/wp-content/plugins/lightbox-plus/classes/shd.class.php
on line
1384
Warning
: preg_match(): Compilation failed: invalid range in character class at offset 4 in
/home/dentist/public_html/wp-content/plugins/lightbox-plus/classes/shd.class.php
on line
1384
Warning
: preg_match(): Compilation failed: invalid range in character class at offset 4 in
/home/dentist/public_html/wp-content/plugins/lightbox-plus/classes/shd.class.php
on line
1384
Warning
: preg_match(): Compilation failed: invalid range in character class at offset 4 in
/home/dentist/public_html/wp-content/plugins/lightbox-plus/classes/shd.class.php
on line
1384
Warning
: preg_match(): Compilation failed: invalid range in character class at offset 4 in
/home/dentist/public_html/wp-content/plugins/lightbox-plus/classes/shd.class.php
on line
1384
Warning
: preg_match(): Compilation failed: invalid range in character class at offset 4 in
/home/dentist/public_html/wp-content/plugins/lightbox-plus/classes/shd.class.php
on line
1384
Warning
: preg_match(): Compilation failed: invalid range in character class at offset 4 in
/home/dentist/public_html/wp-content/plugins/lightbox-plus/classes/shd.class.php
on line
1384
Warning
: preg_match(): Compilation failed: invalid range in character class at offset 4 in
/home/dentist/public_html/wp-content/plugins/lightbox-plus/classes/shd.class.php
on line
1384
Warning
: preg_match(): Compilation failed: invalid range in character class at offset 4 in
/home/dentist/public_html/wp-content/plugins/lightbox-plus/classes/shd.class.php
on line
1384
Warning
: preg_match(): Compilation failed: invalid range in character class at offset 4 in
/home/dentist/public_html/wp-content/plugins/lightbox-plus/classes/shd.class.php
on line
1384
Warning
: preg_match(): Compilation failed: invalid range in character class at offset 4 in
/home/dentist/public_html/wp-content/plugins/lightbox-plus/classes/shd.class.php
on line
1384
Warning
: preg_match(): Compilation failed: invalid range in character class at offset 4 in
/home/dentist/public_html/wp-content/plugins/lightbox-plus/classes/shd.class.php
on line
1384
Warning
: preg_match(): Compilation failed: invalid range in character class at offset 4 in
/home/dentist/public_html/wp-content/plugins/lightbox-plus/classes/shd.class.php
on line
1384
Warning
: preg_match(): Compilation failed: invalid range in character class at offset 4 in
/home/dentist/public_html/wp-content/plugins/lightbox-plus/classes/shd.class.php
on line
1384
Warning
: preg_match(): Compilation failed: invalid range in character class at offset 4 in
/home/dentist/public_html/wp-content/plugins/lightbox-plus/classes/shd.class.php
on line
1384
Warning
: preg_match(): Compilation failed: invalid range in character class at offset 4 in
/home/dentist/public_html/wp-content/plugins/lightbox-plus/classes/shd.class.php
on line
1384
Warning
: preg_match(): Compilation failed: invalid range in character class at offset 4 in
/home/dentist/public_html/wp-content/plugins/lightbox-plus/classes/shd.class.php
on line
1384
Warning
: preg_match(): Compilation failed: invalid range in character class at offset 4 in
/home/dentist/public_html/wp-content/plugins/lightbox-plus/classes/shd.class.php
on line
1384
Warning
: preg_match(): Compilation failed: invalid range in character class at offset 4 in
/home/dentist/public_html/wp-content/plugins/lightbox-plus/classes/shd.class.php
on line
1384
Warning
: preg_match(): Compilation failed: invalid range in character class at offset 4 in
/home/dentist/public_html/wp-content/plugins/lightbox-plus/classes/shd.class.php
on line
1384
Warning
: preg_match(): Compilation failed: invalid range in character class at offset 4 in
/home/dentist/public_html/wp-content/plugins/lightbox-plus/classes/shd.class.php
on line
1384
Warning
: preg_match(): Compilation failed: invalid range in character class at offset 4 in
/home/dentist/public_html/wp-content/plugins/lightbox-plus/classes/shd.class.php
on line
1384
Warning
: preg_match_all(): Compilation failed: invalid range in character class at offset 4 in
/home/dentist/public_html/wp-content/plugins/lightbox-plus/classes/shd.class.php
on line
700
Warning
: Invalid argument supplied for foreach() in
/home/dentist/public_html/wp-content/plugins/lightbox-plus/classes/shd.class.php
on line
707
Warning
: preg_match_all(): Compilation failed: invalid range in character class at offset 4 in
/home/dentist/public_html/wp-content/plugins/lightbox-plus/classes/shd.class.php
on line
700
Warning
: Invalid argument supplied for foreach() in
/home/dentist/public_html/wp-content/plugins/lightbox-plus/classes/shd.class.php
on line
707
Are you looking for the most accurate and in-depth Snow Teeth Whitening review possible? If so, you just found it. Honest and informative reviews happen to be one of our specialties.
Snow Teeth Whitening is featured in countless publications including TIME, Forbes, Women's Health, and more. Also, the teeth whitening product is used and supported by many celebs such as Floyd Mayweather and UFC champ Chuck Liddell.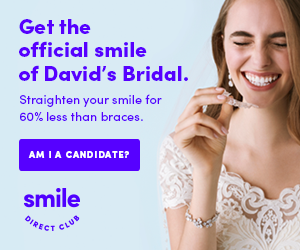 You don't need to be a beauty queen or heavyweight champion to get the maximum benefit out of the Snow Teeth Whitening system though. Coffee drinkers, smokers, and other everyday people alike are loving the convenience of whitening their teeth in as little as 10 minutes regularly just as well.
But, what is Snow Teeth Whitening and is it the right product for you?
What Is Snow Teeth Whitening?
Image via pexe​ls
Snow Teeth Whitening is a DIY teeth whitening technology with over $2.3 million invested in its research and development.
This company is so confident in their at-home teeth whitening creation that they've included a 5-year warranty with it. If that doesn't indicate a long-lasting product, nothing does. The Snow Teeth Whitening system is entirely safe, it's backed by FDA approval, and you don't even need to bother with a prescription from your dentist.
Snow Labs, a scientifical Harvard research-company, located in Scottsdale, Arizona stands firmly behind their globally recognized product.
The company has a laser-like focus on implementing and introducing improvements in the market as often as possible. Even more, they donate a portion of the sales from each of their products to programs that help underprivileged children with proper dental treatment.
According to dentists, scientists, and everyday teeth whitening customers all around the world, the Snow Teeth Whitening system is a legitimately professional quality treatment at a fraction of the price you'd pay to a medical practitioner such as a dentist.
The following is a list of what comes in the package when you order Snow Teeth Whitening and basic instructions on how to use it, along with its most significant features and benefits:
Specifications
The Snow Teeth Whitening system can be broken down into three easy steps; the overall process taking slightly over 10 minutes:
Step one
The first step consists of brushing and flossing your teeth for approximately 2 minutes and then rinsing your mouth.
Step two
This step relies on the Snow Teeth Whitening patented LED activation technology. The light from the device activates a faster rate of teeth whitening with no harm to your mouth. To complete step two, you'll need to connect the device to your smartphone, computer, or other gadget and place it into your mouth.
Step three
The final step in the process involves simply unplugging the LED device, removing it, and rinsing your mouth.
In The Box
As far as the actual package goes, inside of it, you'll find:
1 vial of desensitizing serum
3 professional-strength whitening wands
An extra-strength wand
A guide on "teeth whitening" techniques
An LED activating light
Keep in mind that the system should be operated for 10 to 30 minutes at a time depending on the level of whitening you wish to occur. This teeth whitening process revolves solely around the cutting-edge tech created by Snow Labs.
What Other Snow Teeth Whitening Reviews Are Saying
Our Snow Teeth Whitening review research yielded us some very encouraging results.
For example, the Snow Teeth Whitening All-In-One Kit carries a 4.1 out of 5 stars rating from Amazon users. Users of the product claiming to save hundreds of dollars on their teeth whitening needs as the product allows them to eliminate costly visits to medical professionals.
In addition to savings, users of the whitening system also claim that its the best system they've ever gotten a-hold of. Many who possess extra-sensitive teeth say that the system is the only one on the market that works for them without causing pain to their teeth.
As as far as professionals go, numerous Dentists recommend the system as well.
Pricing
These highly-acclaimed at-home teeth whitening system is readily available online both in the United States as well as internationally. The purchase included a 100 percent results guarantee.
However, it's essential to notice that they offer no money-back guarantee and there are no refunds. That said, if you're unhappy with your results, the company will provide you with whitening serum replacements.
This system is available for purchasing online via Snow's website, and other major retailers like Amazon and eBay (while supplies last), for $​$ to $​$$.
You can also order refills for the Snow Teeth Whitening system on retailers such as Amazon and eBay, for a cost of $​.
How ​We​ Reviewed
To bring you the most accurate and up-to-date Snow Teeth Whitening review possible, we browsed the wide-world of the interwebs in full-on research mode looking for answers to all of the most significant questions potential users of the system might have.
We looked at major online retailers like Amazon and eBay, for reviews, ratings, prices, complaints and more.
Moreover, we sifted through the already-existing Snow Teeth Whitening reviews and comparisons carried-out by others, gathering all of the most pertinent information regarding the product and the opinion of its users.
Litero Teeth Whitening Gel Pen – 4ml – 4​​0+ Whitening
How Snow Teeth Whitening Compares to Other Brands
SNOW Teeth Whitening Kit with LED Light | Complete at Home Whitening System - Best Results - Safe for Sensitive Teeth, Braces, Bridges, Crowns, Caps & Veneers
DENTIST-QUALITY RESULTS:​ Nothing's a bigger confidence booster than bright, white teeth. But going to the dentist is expensive (goodbye $600) and teeth whitening strips don't actually whiten — but our kit does. ​Our proprietary advanced teeth whitening system uses award-winning LED activating technology to offer professional results for as little as $1.50 per treatment.
JUST 9 MINUTES A DAY TO A WHITER SMILE:​ It's easy — just brush your teeth, apply the proprietary teeth whitening gel, and let the USB-powered mouthpiece work its magic, while you catch up on your shows, work, whatever. Rinse, and you're well on your way to a brighter smile.
SAFE FOR SENSITIVE TEETH, BRACES, BRIDGES, CAPS, CROWNS & VENEERS:​ Whitening your teeth shouldn't hurt, and now it doesn't have to. Designed with sensitive teeth (and gums) in mind, our whitening kit helps brighten teeth and remove coffee and wine stains — without causing pain. The Snow at Home Teeth Whitening System is also safe for braces, bridges, crowns, caps, and veneers.
NO "SOLD SEPARATELY" RUNAROUND:​ Our proprietary whitening system includes everything you need to get a whiter smile — faster. From the mouthpiece with patented LED teeth whitening light to the whitening progress tracker, we've thought of everything. The best part: You can get about 75 whitening sessions out of one kit. It's worth every penny.
5-YEAR WARRANTY THAT WORKS:​ We've all been there — a product stops working. You contact the company, and it's "conveniently" not covered. That's not the case with us. If any piece in our home teeth whitening kit fails to do its job, we'll replace it for free, just reach out to our friendly customer support team.
Reviews, ratings, and comparisons, oh my!
In during our quest to provide the best Snow Teeth Whitening review to-date, we discovered that Snow Teeth Whitening is a product in an industry that rakes in over $3.2 billion annually. That means it has a whole bunch of competition.
Many reviews floating around the net claim the Snow Labs creation as revolutionary and even life-changing. In their opinions, this statement goes for the financial aspect as well as about how white the product leaves your teeth.
Most reviewers displayed very positive feelings towards the product. One aspect that we did see a few complaints about is that the process can take a few days to begin delivering visible results to your teeth's level of whiteness.
All of the above taken into consideration, the Snow Teeth Whitening system stacks up rather strongly against its competition.
That said, we did, however, come across several other products in the teeth whitening industry that were suggested frequently:
Litero Teeth Whitening Kit with LED Light
Litero Teeth Whitening Gel Pen
​The fastest and safest way to a flawless smile. With it, you can achieve amazing results at home or on the go. Without spending large sums of money and valuable time on trips to the dentist. The handle contains -40+ whitening procedures, the teeth can become white with 4-8 shades.
Clinically tested –Contains 4ML 35% carbamide peroxide bleaching gel with low sensitivity whey incorporated to destroy and remove stains on the surface of teeth from coffee, wine, soda, tea, cigarette smoking and much more! Formulated with Technology that brings the active whitening ingredient into all the cracks and crevices for true white teeth!
One of the names that turned up time and time again during the research leg of our Snow Teeth Whitening Review was Litero. The Litero Teeth Whitening Gel Pen is one of the top competitors of Snow. It's 5 times cheaper and works on similar technology (LED-based).
Even more, it includes a money-back guarantee (one of the few things lacking in the Snow product). You can pick up the teeth whitening kit on Amazon where it has a 4.1 out of 5 stars rating based on customer reviews and a price range of $​ to $.
Some of the primary specifications and benefits of the Litero Teeth Whitening Kit ​include:
Low cost for big results
A 100 percent money-back guarantee if you're not fully satisfied with the product
One package is good for over 60 treatments
Three sleek teeth whitening pens
Provides faster visible results than other brands that rely on powder, strips, or other tray-based whitening systems
All things considered, for the price, the Litero Teeth Whitening Kit​ is one of the most excellent Snow Teeth Whitening alternatives that we came across.
On the flip side, its low price is deceiving. You will need to re-invest the cost every two to three months depending on how often you whiten your teeth.
GLO Brilliant Teeth Whitening Device
Sale
The GLO Brilliant Teeth Whitening Device is the second item that we stacked up against our champion in this Snow Teeth Whitening Review. It comes with a price range of $​$ to $$​$, as well as 4.1 out of 5 stars via Amazon customer reviews. It's also the closest in cost in comparison to the Snow product.
Plus, the GLO device is clinically tested and proven to improve the level of whiteness of your teeth up to 5 times in as little as 5 days with zero sensitivity issues.
Here are a handful of the main specifications and benefits that come with the GLO Brilliant Teeth Whitening Devie:
Fast and easy to use in comparison to products from other major brands
Uses Guided Light Optics and hydrogen-based whitening gel
Painless treatments
The process requires as little as just over eight minutes total
Eliminates the mess created by comparable products
Invented by a world-famous oral health expert based in New York city, doctor Jonathan B. Levine
This product is based on patented GLO VIAL Technology and is registered with the FDA and is fully supported by thousands of customers, including recommended by Dentists around the world. In comparison to Snow, it is incredibly similar in the manner in which it whitens your teeth.
GO SMILE Super White Professional Teeth Whitening System
GO SMILE Super White Professional Teeth Whitening System (14 single-use, applicators), Clinically proven up to 7 shades whiter in a week, Dentist Recommended, Professional strength, Award-Winning Be
RESULTS: When used as directed, most customers see results on the very first use. Up to 7 shades whiter in one week– with virtually NO SENSITIVITY. It's our strongest and fastest teeth whitening system
Airtight applicator protects potency of whitening serum until applied
DIRECTIONS: Use Super White Snap Packs morning and night for 7 days to achieve your whitest smile possible. (1) Simply FLIP the outer case. (2) SNAP the airtight applicator. (3) SQUEEZE to saturate the tip with whitening formula and (4) APPLY directly to each tooth's surface in a circular motion. It's that simple.
Established in 2002, GO SMILE is an industry leader in oral hygiene beauty products, delivering cutting-edge patented teeth whitening technology for over 15 years. We are headquartered in the San Francisco Bay Area. You are buying directly from GO SMILE– here on our official GO SMILE Amazon page.
The results from the GO SMILE Super White Professional Teeth Whitening System are just as the name implies: professional quality. Or at least that is what many of the reviews we read claimed. The product is available via major online retailers such as Amazon and eBay with a price range of $ to $​$. On Amazon, customers rate the product with 3 out of 5 stars.
A few of the GO Smile Super White Professional Teeth Whitening System's benefits and features include:
A 15-year track record of satisfied customers
Patented teeth whitening technology
Made in the United States
Straightforward instructions and easy to use equipment
Works well for those with sensitive teeth
"Best Overall Teeth Whitening System" (2018) on Reviews.com
It is not the most expensive, or extensively sophisticated. However, it measured-up surprisingly well against the other products in our Snow Teeth Whitening review.
Moreover, GO SMILE's Super White Professional Teeth Whitening System is an excellent alternative to high-priced at-home teeth whitening systems.
Pros and Cons
Considering everything we've discovered during our Snow Teeth Whitening review, we find the product's pros outweigh the cons. An opinion based on the following significant advantages and disadvantages:
Pros
Here are the most significant pros we found with Snow:
The device causes less sensitivity than many comparable products, including strips and bleaches
Super-clear directions, making the entire process a breeze
The process requires as little 10 minutes, equivalent to other top products in the industry
Significant results produced from the very first whitening treatment
Cons
As far as the drawbacks are concerned, here's what we discovered:
Level of teeth whiteness may not appear as clearly, or quickly, as with other brands
Many users have noted connectivity issues
Even though the product is less painful than other devices, there is still the chance of minor pain after use
Final Results of Our Snow Teeth Whitening Review
If you're looking for the best cutting-edge teeth whitening device to use at home, this may be the one.
According to a multitude of customers review on Amazon, Snow Teeth Whitening rates at 4.2 out of 5 stars. Likewise, based on Trustpilot snow teeth whitening review results, the system earns an additional 4 out of 5 stars.
Coffee stains, tar from smoking, and other discolorations are no match to the Snow treatment. It is perhaps a bit complicated compared to strips and other alternatives for whitening teeth. However, the LED device, desensitizing brush, gel, and whitening serum is an excellent choice for those who want to whiten their teeth in style.
Have you tried this product? If so, what did you think of our Snow Teeth Whitening review? Let us know in the comments below!
Last update on 2021-11-27 at 04:58 / Affiliate links / Images from Amazon Product Advertising API