Stainless Steel Crowns Primarily for Children
 Stainless Steel Crowns used on Baby Molars
A stainless steel crown (SSC) becomes necessary when a badly decayed or broken baby tooth needs repair.  SSC's are preformed and designed specifically for each back tooth, right and left, and in many sizes.  They will perform successfully in the mouth for many years on baby teeth until they exfoliate and are replaced by the permanent tooth.  A stainless steel crown may be used to restore a permanent molar tooth until the patient is 17 years old and can have an adult crown of gold or porcelain which will last many years or even a lifetime.  The stainless steel crown is an extremely reliable restoration which saves lots of teeth, especially molars.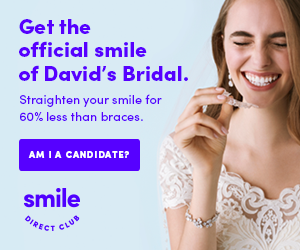 Any tooth which can be properly restored by bonding in a filling with minimal tooth reduction should not be restored with a stainless steel crown.  Only those with significant decay or loss of tooth structure require an SSC.  This type of crown is placed in one dental appointment.  They are only used on the back teeth since now there are more aesthetic acrylic crowns for the front teeth.
However, there are some that believe that the stainless steel crown is the most conservative treatment due to the replacement filling which might be required should the patient have recurrent decay.  A stainless steel crown rarely has to be replaced as all the surfaces of the tooth are covered and it is rare to have recurrent decay. They are simple to place and provide a great service to the patient.
This may be controversial, but the need for a stainless steel crown on a child is often caused by a well-meaning parent who allows too much sugar, extends the bottle habit too long, and does not clean the child's teeth on a daily basis.  Certainly, the child does not understand this.  Decaying of teeth is not inherited, only poorly aligned teeth are.  The environment is often the same, however, and parents who do not pass down excellent oral hygiene habits will usually find the same in the child. Some parents, very mistakenly, think that the baby teeth are not important.
Sometimes a stainless steel crown is utilized as temporary crown for a few weeks while the permanent one is being fabricated. This use of the SSC is when a permanent (adult) tooth is being restored with either a gold crown or a porcelain crown.
A baby tooth which has been treated with a stainless steel crown exfoliates normally after its roots resorb and the permanent tooth will erupt in its place. It exfoliates naturally at the proper time.  If the permanent tooth beneath the baby tooth is congenitally missing, the roots of the baby tooth do not resorb and the tooth is kept and utilized as a space maintainer. This may be replaced in the future with an implant and crown, or a fixed bridge.
As always, it behooves every parent to see that their child visits the dentist at least twice a year for cleaning, periodic x-rays, and exam. A fluoride treatment goes along with this. And fluoridated water and fluoridated toothpaste should be used. Prevention of decay is always, always superior to repairing the  end results of decay.
Today's Dentist
American Dental Association-Life Member, Fellow of Academy of General Dentistry, American Academy of Implant Dentistry