Synthetic Narcotics Abuse-Opioids Will Kill YOU!
Should Synthetic Narcotics (Opioids) be Routinely Prescribed for Dental Treatment? What about Abuse? Sure, If You Want Someone to Die!
Synthetic narcotics abuse as well as abuse of other drugs has resulted in drug overdose becoming the number one cause of non-medical deaths. This is truly shameful. There are approximately 15  deaths by drug abuse and overdose per year per 100,000 people. Fox News said there were 42, 426 deaths in 2016 alone.  That is more than 42,000 per year! This is totally unacceptable and is caused by the abuse of prescription drugs such as synthetic narcotics prescribed by physicians and dentists. It is said that 1 out of 16 folks from the over 250 million prescriptions written per year, become addicted to some degree. It is said that addiction can occur in less than one week from taking prescription opioid medications. Often the patient, who has become dependent upon such drugs, obtains prescriptions from multiple dentists or physicians and this obviously compounds the problems. That may mean that they are actually selling them to others. One should know that it is highly illegal for a friend, or even a family member, to take or even be in possession of drug prescribed for someone else.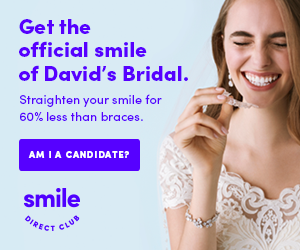 Opioids work by blocking pain receptors to the brain and spinal cord and cause the release of dopamine which results in a "high" feeling to the patient. The patients like this because there is no pain and they get this euphoric "high" feeling.
In the dental profession, especially with older teenagers, several million per year have their wisdom teeth removed. It is part of "growing up" and is a necessary treatment in about 82% of the young adults. Often they may be given a prescription for a synthetic narcotic for as long as a month. This is not necessary. Perhaps one the night before and 3-4 the day after will suffice in most cases. On rare occasions, a small number more may be required. Subsequent relief from discomfort should come from NSAIDS (Non-Steroidal Anti Inflammatory Drugs). This step alone will limit synthetic narcotics abuse. NSAID's are over-the-counter medications such as Aleve, Motrin, Ibuprofen, Naproxen, Tylenol, etc. and will suffice in the majority of cases. Never should a teenage patient for any length of time be kept on synthetic narcotics (most popular is hydrocodone and oxycodone.) That way there is no chance of synthetic narcotic abuse or addiction. All primary care providers, physicians, and dentists should evaluate their prescribing of synthetic narcotics. No care-giver wants their patient to experience pain, and the purpose of the synthetic narcotic is to prevent the same. There is absolutely nothing wrong with alleviating the pain, but minor post operative discomfort often does not require such strong medication, and that is when over-the-counter NSAIDS do wonders. The fortunate situation is that 95 to almost 100% of the prescriptions written by dentists are non-refillable, but the unfortunate thing is that almost 90% are for hydrocodone or oxycodone in combination with other drugs.
Malcolm Thaler, MD, in his article titled "Why is Opioid Addiction Happening to So Many of Us?" states that the death rates from opioid use have more than tripled since 1999, and by claiming the lives of favorite celebrities such as Prince, Heath Ledger and Phillip Seymour Hoffman, opioids have made national headlines."
"Plus, for the first time in American history, life expectancy in the U.S., which has consistently risen over the years, dropped for white Americans, according to the Center for Disease Control and Prevention (CDC). CDC data also shows that the use of prescription opioids has skyrocketed, increasing more than tenfold since the turn of the century."
Think about it. Death rates have tripled since 1999 from opioid addiction and the life expectancy of all white Americans has actually decreased. It is said that approximately 175 people per day die from opioid overdose.  This is not miss-typed; it is actually 175 per day! This is the result of increasing the prescription rate of opioids some tenfold since the year 2000!
Opioids  work by blocking signals to the brain, especially pain signals. But they also block the sensations of stretching of the intestinal tract. Therefore the abuser feels no need to empty his bowels which leads to very serious constipation complications, including embarrassment. The cost alone of drugs to relieve this problem is somewhere between $900 and $1200 per month! This is not good. Not only is the constipation a huge problem, but the addicted person suffers from self-shame, embarrassment, loss of friends, not telling the truth, and psychological warfare with themselves.
Long-term use of opioids can also lead to a drug tolerance, in which more of the drug is required to have the same effect, according to WebMD. People who take opioids may also become addicted and take the drugs compulsively, leading to problems with their lives and work.
"Forgive the morbid statistics, but the abuse of prescription and nonprescription drugs, primarily opioids has been thrust into the national spotlight. And you already know the names of many of these drugs; morphine, fentanyl, and oxycodone, which are available only by prescription, and heroin, which is a common street drug."
Physicians and dentists, and any other prescription provider, should re-evaluate the above information and recognize that opioids used for analgesia should be carefully monitored, especially on younger patients. Pharmacists must help in limiting their abuse. Unintentional abuse of the drug has caused the opioid epidemic.  NSAIDS have proven to be quite effective in relieving post operative pain. Synthetic narcotics  are also effective but have the potential to be abused and may also have unsavory effects.
Pain management can often be achieved successfully by the utilization of smaller doses of synthetic narcotics, followed with the use of  over-the-counter NSAIDS. Also, excess medication or pills should be immediately flushed down the toilet to avoid their misuse by a family member, a friend, or even the person for whom they are prescribed.
CDC's Recommendations for the Prescribing of Opioid Pain Medications
Dear DEA-Registered Practitioner:
In March, 2016, the Centers for Disease Control and Prevention (CDC) published its "CDC Guideline for Prescribing Opioids for Chronic Pain" to provide recommendations for the prescribing of opioid pain medication for patients 18 and older in primary care settings. Recommendations focus on the use of opioids in treating chronic pain (pain lasting longer than 3 months or past the time of normal tissue healing) outside of active cancer treatment, palliative care, and end-of-life care.
CDC's Guideline is part of a comprehensive approach to addressing the opioid overdose epidemic and is one step toward a more systematic approach to the prescribing of opioids, while ensuring that patients with chronic pain receive safer and effective pain management. According to the CDC, The Guideline's twelve recommendations, published in August 2017, are based on three key principles:
Non-opioid therapy is preferred for chronic pain outside of active cancer, palliative, and end-of-life care. Opioids should only be used when their benefits are expected to outweigh their substantial risks.
When opioids are used, the lowest possible effective dosage should be prescribed to reduce risks of opioid use disorder and overdose. Clinicians should start low and go slow.
Providers should always exercise caution when prescribing opioids and monitor all patients closely. Clinicians should minimize risk to patients—whether checking the state prescription drug monitoring program, or having an 'off-ramp' plan to taper.
You are receiving this email as part of DEA's effort to improve its communication with its more than 1.7 million registrants while simultaneously improving the dissemination of the CDC Guidelines to those authorized to prescribe opioids.
The Substance Abuse and Mental Health Services Administration (SAMHSA) has a National Helpline, 1-800-662-HELP (4357), for those with a possible opioid use disorder.  The Helpline is a confidential, free, 24-hour-a-day, 365-day-a-year, information service, in English and Spanish, for individuals and family members facing mental and/or substance use disorders. This service provides referrals to local treatment facilities, support groups, and community-based organizations. Callers can also order free publications and other information here.
Today's Dentist
Life Member of American Dental Association, Emeritus Fellow of Academy of General Dentistry, American Association of Implant Dentistry.