Teeth Whitening, Affects Your Well-being
There are many methods of teeth whitening
First of all, is teeth whitening necessary? Teeth whitening has become a very popular trend and most patients would like their teeth lightened, or "brought up a shade or two." Just one of the causes of darker teeth is grayness resulting from the use of the antibiotic tetracycline as a child when the permanent teeth are still developing. Others are too much fluoride in well water, brushing too hard which exposes the darker roots as well as thinning the enamel, smoking, drinking coffee, iron in medication or the water supply, cracks in your teeth which hold stains, red wine, blue berries, beets, tea, or your teeth may just be naturally "off-color." Darker shades of teeth may be inherited.
Energy drinks, lemons, limes, grapefruits, and oranges contain citric acid which erodes the enamel making it thinner and allows the darker-colored dentin to shine through. As the enamel becomes thinner, the shade becomes darker. Improper or "hard" brushing wears away the enamel, making it thinner and allows the darker-colored dentin to shine through. So remember that brushing harder can also make your teeth darker! Some people think that by brushing harder, the teeth will get lighter in shade, when just the opposite actually occurs.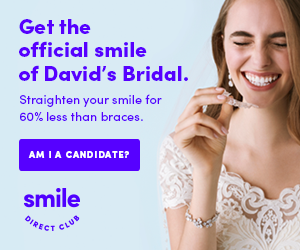 There are many basic shades: white, grey, brown, pink, yellow and blue.  If whitening is desired, the goal is to lighten the shade and bring it into the white range. Teeth cannot be whitened more than is genetically possible.
I would be remiss if I did not mention that some patients go overboard and desire a shade that is abnormally too white and certainly not naturally appearing. Whitening your teeth too often makes your teeth translucent and slightly bluish in tint. Many people are obsessed in having white teeth and "over-treat" them with over-the-counter whitening kits. This looks abnormal and "too white" usually does not look natural, although the patient may think they are actually not white enough. It is a psychological thing similar to someone who is bulimic and thinks they are too heavy.
It must also be remembered that many stains are superficial and that simply removing the stain does not change the shade. It simply removes the surface stain.  Also, porcelain crowns and fillings cannot have their shade changed, but superficial stains can be bleached.
Since there is a variety of methods utilized for teeth whitening, some of which are more effective and quicker than others, a brief discussion of just some of the methods is included below.
Home Remedies
1.  
Baking soda and hydrogen peroxide mixed with you favorite toothpaste
2.  Swabbing your teeth with hydrogen peroxide
3.  Swabbing your teeth with olive oil prior to normal brushing
4.  Rubbing orange peels on your teeth
5.  Brushing with lemon juice and salt
6.  Brushing with mashed strawberries
7.  Adding approximately 2 tablespoons of hydrogen peroxide to you mouth wash and gargle
Pros–Inexpensive
Cons–Takes long time, thins the enamel, not completely satisfactory results
Zoom Whitening. The Zoom! Whitening System is copyrighted and is only at the dental office.  The procedure is quick and effective. After applying a protective barrier for the lips and gums, the Zoom gel is applied to all the teeth on the arch. The Zoom light activates the gel and increases its penetration into the enamel.  This leads to quicker whitening. The procedure is followed by the application of fluoride to lessen any sensitivity.
Pros–Quick and effective
Cons–Somewhat expensive, slight sensitivity, sometimes takes more than one visit
Laser Light
The laser light is used to activate the oxygenation process of the gel applied to your teeth.  It adds a slight amount of heat (103 degrees) and causes penetration of the whitening gel. It takes two visits of approximately 15-20 minutes each.  Many laser lights are not true lasers but only a mild heat source.
Pros–Fairly quick, effective
Cons–Takes more than one visit, cost, sensitivity
Mouthwash
With 2 tablespoons of 3% hydrogen peroxide swish around in your mouth for a minute or so. It is somewhat debatable as to whether this process is safe, and at the very best, the whitening is a lengthy process time-wise
Some of the commercial mouthwashes such as Listerine, Crest White, Colgate Optic White, and others do have some merit.
Pros–Inexpensive
Cons–Very slow in changing shades, 3% hydrogen peroxide may not be safe
Whitening Strips
Whitening strips are simply clear plastic strips with a coating of hydrogen peroxide and carbamic peroxide which will whiten teeth as well as bleach surface stains. Gray and brown shaded teeth are the most difficult while yellow is the easiest. Often, the patient begins to like the results and continues using them to an extreme. This can actually damage the enamel by making them too translucent.
Pros–Inexpensive, unless used too much
Cons–Slow to work, requires several treatments
Toothpastes
Toothpastes with whitening additives, clean and whiten teeth by brushing away the superficial stains.  The whitening additive helps to some degree by adding a surface chemical to the enamel. This creates an optical illusion which makes them look whiter.
Pros–Inexpensive, promotes good oral hygiene
Cons–Patient may seek an additional method, slow acting
Gel Trays
Over-the-counter trays are far more likely to not fit properly than the ones made by the dentist which fit perfectly. They may cause irritation to the gums and waste a significant amount of the whitening gel. Custom made trays provided by your dentist, fit properly, can be used again after many years, and do not waste the gel. the savings to the patient on the amount of gel not used is substantial. They are very effective and reliable. Remember that the dentist can legally utilize much stronger and more quickly effective chemicals than the patient can buy over-the-counter. This yields faster and more reliable results.
Pros–Reliable, effective, can be utilized years later for touch-up, reasonable cost
Cons–Cost of $200 to $300 may seem unreasonable to some
Today's Dentist
Life Member of American Dental Association, Emeritus Fellow of Academy of General Dentistry, American Association of Implant Dentists.