Teething is a Normal Part of Infancy
Teething occurs usually between the 4th and 7th month of infancy and makes the baby drool, not want to eat, pull their ears, have sore or tender gums, be very irritable and fussy, want to chew on everything and be unable to sleep. They can become quite whiny and clingy.  They may develop a rash on their chin from the drooling. A thin coat of vaseline helps relieve this. The teething process usually begins sooner on girls than boys. Often you can feel the cusp tips of the teeth just below the gum tissue. In most cases there is no elevated temperature or fever associated with teething and the process is considered quite normal. No medication is necessary. This process lasts from approximately 6 months to possibly up to 3 years of age, until all 20 of the deciduous or baby teeth erupt. These deciduous teeth are not only called baby teeth, but also primary or milk teeth. They come through the skin which covers the upper and lower bony ridges. This is what causes the discomfort. There is a similar situation with the eruption of the 6 year molars as well as the 12 year molars; however, the child is older and better able to tolerate the minor discomfort of the tooth erupting through their gums. Believe it or not, the baby has this full set of deciduous teeth under their gums when they are born.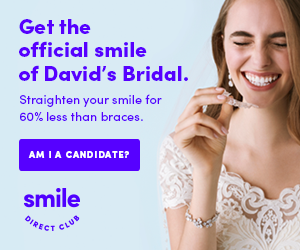 An eruption hematoma (blood blister) sometimes may be associated with cutting a particular tooth. This may on occasion result in some unexplained blood in the child's mouth. And it must  also be remembered there may possibly be congenitally missing teeth. The first four teeth that erupt are usually the four lower and upper central incisors, followed by the four lateral incisors, the four first deciduous molars, then the four cuspids which have been skipped, and then finally the second molars. That is the general order of eruption during teething and usually the lower teeth come in before the upper teeth.
Once the child erupts most of their baby teeth, that means they can begin chewing food and this opens them up to a bigger and wider variety of diet. Prior to all the teeth erupting, both the child and the parents have a difficult time with the sore gums. During this trying time, there are some do's and don'ts that should be considered. Do rub your child's gums with a damp cold wash cloth, a gauze pad, or even your clean finger. You may want to purchase a teething ring as babies love to chew on anything and this certainly helps, especially if it is cold. The coolness makes the gums feel much better. Do not freeze this teething ring as the chewing forces may fracture it and cause choking on the pieces. Refrigerator cold is cold enough. If the baby is having quite a bit of difficulty cutting teeth, it may be necessary to reduce the discomfort by giving them some infant acetaminophen.  Care givers or parents often want to soothe the baby's gums with the use of numbing medications. Never give your child any type of topical numbing gel as this may compromise the oxygen level to the area by restricting the blood supply. This can be quite dangerous for a young child. There is a teething gel which contains no topical anesthetic like benzocaine. Do not use any drug that contains benzocaine which is often found in Baby Orajel, Orabase, Ambesol, or Hurricaine. Read the label! Never rub an aspirin, even a baby aspirin, on the baby's gums, or use alcohol. Your baby should not run high fever or have diarrhea associated with teething, although a very low-grade fever may be temporarily present. See your pediatrician if a high fever occurs (101 degrees or more) as there is something else causing this.
After the teeth begin erupting, it is extremely important that these teeth be properly cleaned with a child's tooth brush, or even a gauze cloth. The child should never be allowed to go to sleep with a bottle or sippy cup containing milk or any substance other than water. Sugary liquids especially should never be used to put baby to sleep. The onset of rampant caries (out of control decay) may be the end result of milk, formula, or sweet substances pooling around the teeth for several hours. This may require removal of the decay and restorations with baby crowns. And this most likely must be achieved using general anesthesia. So it truly behooves the parent to avoid putting the baby to sleep with the use of liquids containing sweeteners.
Remember that teething is a normal period of a child's development. It is difficult on both the child and the parents, but drugs are not recommended. The process gets easier and easier as more teeth come in as the child seems to tolerate it better after the first few.
Today's Dentist
Life Member of American Dental Association, Emeritus Fellow of Academy of General Dentistry, American Academy of Implant Dentists