Discomfort Associated With TMJ Syndrome
Treatment for TMJ
 TMJ Syndrome, also known as TMD (temporomandibular disorder), is a shot-gun, catch-all phrase describing a large group of symptoms emanating from the temporomandibular joint area.  This is the joint in front of the ear where the ball on the end of the mandible (lower jaw) inserts into the socket of the temporal bone on the side of the skull. There is a cushioning piece of cartilage or meniscus between the two.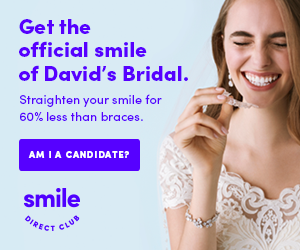 The symptoms of TMJ are often headaches, earaches with no evidence of infection, pain in the surrounding muscles of the head, neck, and shoulders, jaw pain, and soreness of the teeth.  Often clicking or popping of the jaw is present.  The pain is usually illicited when the ball of the mandibular bone is not functioning properly with the socket of the temporalis bone of the skull for a variety of reasons.  This often results in damage to the meniscus or cartilage pad between the two, and improper tension on the muscles, tendons, and ligaments of the jaw.  Arthritis, which is inflammation of the joint, may also be involved.  All this leads to pressure on the facial nerves which in turn cause the patient discomfort.
The greatest majority of TMJ Syndrome cases will improve within several months without treatment.  If bruxism (grinding and clenching of the teeth) is determined to be the causative factor, often a night guard is fitted for the patient to wear while sleeping.  NSAID's (nonsteroidal anti inflammatory drugs which are non-prescription and over-the-counter) are often recommended to lessen the discomfort and reduce the inflammation. Sometimes orthodontic treatment is necessary to realign the teeth and create a better bite.  Malocclusion may be the causative factor, and if orthodontics is not recommended, then an occlusal equilibration may be required.  This is a very careful reshaping of portions of the chewing surfaces of the teeth making them fit together in a more harmonious relationship, especially during the swallowing function.  Most people do not realize that more pressure is applied to the teeth and TMJ during the swallowing function than when chewing.  It is extremely difficult to swallow without placing your teeth together and adding significant pressure.  Just try to swallow without letting your teeth touch.  Also, when chewing something, more pressure is on the cartilage in the TMJ than on the tooth itself.
Under no circumstance should one intentionally open the mouth too wide in an attempt to "pop" the joint in hopes of making it feel better as more damage can be done.  Warm, moist heat is always helpful as it will increase the healing blood supply to the area, plus it also helps relax the surrounding muscles which always will lessen the discomfort.
Today's Dentist
American Dental Association-Life Member,  Emeritus Fellow of Academy of General Dentistry, American Academy of Implant Dentistry