Notice
: Trying to access array offset on value of type null in
/home/dentist/public_html/wp-content/plugins/really-simple-facebook-twitter-share-buttons/really-simple-facebook-twitter-share-buttons.php
on line
318
Warning
: preg_match(): Compilation failed: invalid range in character class at offset 4 in
/home/dentist/public_html/wp-content/plugins/lightbox-plus/classes/shd.class.php
on line
1384
Warning
: preg_match(): Compilation failed: invalid range in character class at offset 4 in
/home/dentist/public_html/wp-content/plugins/lightbox-plus/classes/shd.class.php
on line
1384
Warning
: preg_match(): Compilation failed: invalid range in character class at offset 4 in
/home/dentist/public_html/wp-content/plugins/lightbox-plus/classes/shd.class.php
on line
1384
Warning
: preg_match(): Compilation failed: invalid range in character class at offset 4 in
/home/dentist/public_html/wp-content/plugins/lightbox-plus/classes/shd.class.php
on line
1384
Warning
: preg_match(): Compilation failed: invalid range in character class at offset 4 in
/home/dentist/public_html/wp-content/plugins/lightbox-plus/classes/shd.class.php
on line
1384
Warning
: preg_match(): Compilation failed: invalid range in character class at offset 4 in
/home/dentist/public_html/wp-content/plugins/lightbox-plus/classes/shd.class.php
on line
1384
Warning
: preg_match(): Compilation failed: invalid range in character class at offset 4 in
/home/dentist/public_html/wp-content/plugins/lightbox-plus/classes/shd.class.php
on line
1384
Warning
: preg_match(): Compilation failed: invalid range in character class at offset 4 in
/home/dentist/public_html/wp-content/plugins/lightbox-plus/classes/shd.class.php
on line
1384
Warning
: preg_match(): Compilation failed: invalid range in character class at offset 4 in
/home/dentist/public_html/wp-content/plugins/lightbox-plus/classes/shd.class.php
on line
1384
Warning
: preg_match(): Compilation failed: invalid range in character class at offset 4 in
/home/dentist/public_html/wp-content/plugins/lightbox-plus/classes/shd.class.php
on line
1384
Warning
: preg_match(): Compilation failed: invalid range in character class at offset 4 in
/home/dentist/public_html/wp-content/plugins/lightbox-plus/classes/shd.class.php
on line
1384
Warning
: preg_match(): Compilation failed: invalid range in character class at offset 4 in
/home/dentist/public_html/wp-content/plugins/lightbox-plus/classes/shd.class.php
on line
1384
Warning
: preg_match(): Compilation failed: invalid range in character class at offset 4 in
/home/dentist/public_html/wp-content/plugins/lightbox-plus/classes/shd.class.php
on line
1384
Warning
: preg_match(): Compilation failed: invalid range in character class at offset 4 in
/home/dentist/public_html/wp-content/plugins/lightbox-plus/classes/shd.class.php
on line
1384
Warning
: preg_match(): Compilation failed: invalid range in character class at offset 4 in
/home/dentist/public_html/wp-content/plugins/lightbox-plus/classes/shd.class.php
on line
1384
Warning
: preg_match(): Compilation failed: invalid range in character class at offset 4 in
/home/dentist/public_html/wp-content/plugins/lightbox-plus/classes/shd.class.php
on line
1384
Warning
: preg_match(): Compilation failed: invalid range in character class at offset 4 in
/home/dentist/public_html/wp-content/plugins/lightbox-plus/classes/shd.class.php
on line
1384
Warning
: preg_match(): Compilation failed: invalid range in character class at offset 4 in
/home/dentist/public_html/wp-content/plugins/lightbox-plus/classes/shd.class.php
on line
1384
Warning
: preg_match(): Compilation failed: invalid range in character class at offset 4 in
/home/dentist/public_html/wp-content/plugins/lightbox-plus/classes/shd.class.php
on line
1384
Warning
: preg_match(): Compilation failed: invalid range in character class at offset 4 in
/home/dentist/public_html/wp-content/plugins/lightbox-plus/classes/shd.class.php
on line
1384
Warning
: preg_match(): Compilation failed: invalid range in character class at offset 4 in
/home/dentist/public_html/wp-content/plugins/lightbox-plus/classes/shd.class.php
on line
1384
Warning
: preg_match(): Compilation failed: invalid range in character class at offset 4 in
/home/dentist/public_html/wp-content/plugins/lightbox-plus/classes/shd.class.php
on line
1384
Warning
: preg_match(): Compilation failed: invalid range in character class at offset 4 in
/home/dentist/public_html/wp-content/plugins/lightbox-plus/classes/shd.class.php
on line
1384
Warning
: preg_match(): Compilation failed: invalid range in character class at offset 4 in
/home/dentist/public_html/wp-content/plugins/lightbox-plus/classes/shd.class.php
on line
1384
Warning
: preg_match(): Compilation failed: invalid range in character class at offset 4 in
/home/dentist/public_html/wp-content/plugins/lightbox-plus/classes/shd.class.php
on line
1384
Warning
: preg_match(): Compilation failed: invalid range in character class at offset 4 in
/home/dentist/public_html/wp-content/plugins/lightbox-plus/classes/shd.class.php
on line
1384
Warning
: preg_match(): Compilation failed: invalid range in character class at offset 4 in
/home/dentist/public_html/wp-content/plugins/lightbox-plus/classes/shd.class.php
on line
1384
Warning
: preg_match(): Compilation failed: invalid range in character class at offset 4 in
/home/dentist/public_html/wp-content/plugins/lightbox-plus/classes/shd.class.php
on line
1384
Warning
: preg_match(): Compilation failed: invalid range in character class at offset 4 in
/home/dentist/public_html/wp-content/plugins/lightbox-plus/classes/shd.class.php
on line
1384
Warning
: preg_match(): Compilation failed: invalid range in character class at offset 4 in
/home/dentist/public_html/wp-content/plugins/lightbox-plus/classes/shd.class.php
on line
1384
Warning
: preg_match(): Compilation failed: invalid range in character class at offset 4 in
/home/dentist/public_html/wp-content/plugins/lightbox-plus/classes/shd.class.php
on line
1384
Warning
: preg_match(): Compilation failed: invalid range in character class at offset 4 in
/home/dentist/public_html/wp-content/plugins/lightbox-plus/classes/shd.class.php
on line
1384
Warning
: preg_match(): Compilation failed: invalid range in character class at offset 4 in
/home/dentist/public_html/wp-content/plugins/lightbox-plus/classes/shd.class.php
on line
1384
Warning
: preg_match(): Compilation failed: invalid range in character class at offset 4 in
/home/dentist/public_html/wp-content/plugins/lightbox-plus/classes/shd.class.php
on line
1384
Warning
: preg_match_all(): Compilation failed: invalid range in character class at offset 4 in
/home/dentist/public_html/wp-content/plugins/lightbox-plus/classes/shd.class.php
on line
700
Warning
: Invalid argument supplied for foreach() in
/home/dentist/public_html/wp-content/plugins/lightbox-plus/classes/shd.class.php
on line
707
Warning
: preg_match_all(): Compilation failed: invalid range in character class at offset 4 in
/home/dentist/public_html/wp-content/plugins/lightbox-plus/classes/shd.class.php
on line
700
Warning
: Invalid argument supplied for foreach() in
/home/dentist/public_html/wp-content/plugins/lightbox-plus/classes/shd.class.php
on line
707
Definite Link Between Tobacco and Oral Cancer
Tobacco and Healthy Teeth Do Not Mix!
Warnakulassuriya S, Sutherland G, and Scully C
Oral Oncology[2005, 41(3):244-260]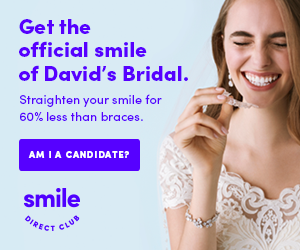 Type: Journal Article, Review DOI:10.1016/j.oraloncology.2004.08.010
Tobacco dependence is recognized as a life-threatening disorder with serious oral health consequences which responds to treatment in the form of behavioral support and medication. While cigarette smoking is the most hazardous and prevalent form of tobacco use in the west, consideration also needs to be given to other forms such as bidi smoking in India, reverse smoking by several rural populations and use of snuff and chewing tobacco. The evidence that the use of tobacco is the major risk factor for oral cancer and potentially malignant lesions of the mouth is clear. Counseling to quit smoking is not applied in a systematic or frequent manner to people presenting with potentially malignant lesions of the oral cavity. This review makes recommendations for interventions by health professionals to encourage and aid cessation of tobacco use as a part of prevention of oral cancer.
| | |
| --- | --- |
| We are referring to any and all tobacco products, but especially cigarettes since they are the most used.  It is well-known that cigarettes cause bad breath or halitosis, but most importantly, excessive long-term use can lead to both oral and throat cancer.  The hacking cough comes from the damage to the filia which move the mucous from the respiratory track to be excreted.  The damage done by the cigarettes impugns this process and leads to many other illnesses.  Other ailments include failure of dental implants (or the dentist's refusal to perform the procedure due to increased chance of failure), staining of teeth, excessive build up of bacterial plaque and tartar, gum disease, bone loss around teeth, precancerous white patches (leukoplakia), black hairy tongue, decreased sense of taste and smell, and delayed healing for extractions or any type of oral surgery.Smokeless tobacco, in additon to all the above, usually contains sugar and causes decay.  Tobacco products as a whole affect the periodontal ligament (the attachment of the bone and gums to the tooth) by causing vasoconstriction which lessens the blood supply to the area.  This causes gum disease as well as bone loss, exposing the roots of the teeth which are not covered with the defensive and hard enamel.  This almost always results in decay at the gum line.Eliminating tobacco products can greatly reduce serious risks to your oral health.  A smoker's risk of developing gum disease and cancer of the throat, gums, lips, and tongue, is six times greater than a non-smoker.  Approximately 40% of patients with any type of oral cancer will redevelop the cancer if they do not break the tobacco habit.  This rate is about 8 times higher than a non-smoker.The World Health Organizatioin (WHO) flatly states that tobacco is a risk factor for oral cancer, oral cancer recurrence, adult periodontal disease, and one of the causes of congenital defects in children such as cleft lip and palate.  Tobacco suppresses the immune system's response to oral infection, compromises healing following oral surgery or accidental wounding, promotes periodontal degeneration in diabetics and adversely affects the cardiovascular system.  Moreover, tobacco greatly increases these risks when used in combination with alcohol.  Most oral consequences of tobacco use impair quality of life, be that as simple as halitosis, as complex as birth defects, as common as periodontal disease, or as troublesome as complications during wound healing.Nicotine gum and patches, as well as certain medications such as Zyban, are aids in eliminating this habit. It is also said that acupuncture or hypnosis may be of help.  Just remember that all tobacco products are an affront to your health.Today's DentistAmerican Dental Association-Life Member, Emeritus Fellow of Academy of General Dentistry, American Academy of Implant Dentistry | |