Today's Dentist Performs Dentistry in Haiti
Haiti is in Dire need of Medical and Dental Help
Yours truly, Today's Dentist, was able to visit Haiti last month in hopes of providing as much dental treatment as possible, but more importantly to help evaluate their dental needs. A physician friend, who specializes in plastic surgery, joined our small group which also included the former US Ambassador to Swaziland as well as Afghanistan, and was head of USAID after the hurricane hit Haiti in 2010. Also with us was a very unselfish philanthropist and his wife who, among other things, provide thousands of pounds of rice and beans each week to the very needy people.
Haiti, officially called the Republic of Haiti, is one of the countries on the island of Hispaniola in the Greater Antilles archipelago of the Caribbean. It shares the island with the Dominican Republic. The Haitian people are proud and attractive, and speak French Creole and some English.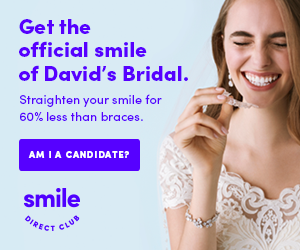 As most of you know, Haiti was devastated by Hurricane Matthew in 2010 and has been struggling with great difficulty since that time. Unfortunately, they were also hit by an even more devastating earthquake in 2016 which resulted in over 1,000 deaths and over 1,200 men, women, and children losing limbs from being crushed by falling rocks and timbers from houses and buildings. The main city of Port-au-Prince is overflowing with garbage and overrun with farm animals like pigs, and goats in the street. Traffic is a nightmare. There is little left for the people to do. They sell charcoal on the street and eat basically the fruits that grow wild, like, plantain, guava, and mangoes.
As you move away from Port-au-Prince, towards Grand Guave where we were guests of Lifeline Christian Mission, things are not as devastated but the people barely have the basic needs. Their housing may be tin shacks, or concrete block buildings, or other primitive shelters. Yet they are a clean, happy, and beautiful people. They are extremely friendly and appreciative of all efforts to help them.
Lifeline has a mission in Grand Guave that not only has an orphanage for boys and girls, but schools over 1200 children per day from K through what is called the 9th grade. Their classrooms are open rock walls with a tin roof and maybe one light bulb which works sometimes. They are happy and seem very eager to learn. The criteria for being a teacher is that you attend up to at least the level you are teaching. In other words, if you teach the 3rd grade, you must have attended the 3rd grade but not necessarily the 4th! These children are fed a small amount of food per day, but it is more than they would get at home.
One of the churches at Lifeline Christian Mission, which also serves as the dental and medical waiting room, has open rock walls and a tin roof, and has welded, straight-back benches. This is full every day. A morning devotion is given there each day and joyous Christian songs are heard outside the dental and medical "offices."  I was fortunate to give some basic guidelines to the Haitian dentist who was there as well as one who was in dental school. They attend the 9th grade and then spend approximately 3 years on dentistry. They were eager to learn our way of practicing. We have about 13 more years of higher education than they do, but they do provide very basic services. My friend in the medical "office" experienced a similar situation. He specializes in cleft lips and palates, head and neck surgeries, and there is a need for that service.
We provided as much dental care as possible in the short time we were there but the main thing is that it truly opened our hearts and minds to the suffering and real needs of these people.
Part of our visit which was organized by Bob and Gretchen DeVoe of Ohio and board members of Lifeline Christian Mission, and we went to their class rooms, their orphanage, their dorms, etc. They also guided us to the warehouses containing the thousands of pounds of basic food source provided by my philanthropist friends. There were other mission groups there who were rebuilding churches and even houses. They can build a house for a family for a little over $4,000 in cost….a tremendous service. We all met for breakfast, had a brief morning devotional, and then headed out all over the countryside to utilize our skills.
I can say that the dentistry is at best, primitive, and in dire need of improvement. I am hopeful that Today's Dentist can be helpful in that regard.
I have listed below my sign-off, photographs of our visit to Haiti as well as some of the images found AOL, CNN, etc.
Today's Dentist
Life Member of American Dental Association, Emeritus Fellow of Academy of General Dentistry, American Association of Implant Dentists.
Additional Information and Photos of the Devastation below: