Tongue
The Tongue Has Many Functions
The human body has three basic types of muscles. They are smooth in the gut (gastro-intestinal tract), cardiac in the heart, and striated for the rest of the body. Surrounding the mouth is the obicularis oris complex of striated muscles, but inside the mouth is the tongue, which is considered to be the strongest muscle in the body, and it is very unique. It is the only striated muscle in the human body which does not insert into a tendon or bone on both ends. Yet it inserts on one end to a floating bone under the chin called the hyoid bone. The primary function of this muscle is to facilitate chewing and swallowing. Because it is covered with taste buds, it also is the primary area of the mouth for taste, such as salty, bitter, sweet, and sour. One other important function of the human tongue is of course, speech. It is covered with a mucous membrane and also contains minor salivary glands which aids in saliva production. This aids in the removal of food particles which in return lessens decay. The term "pink and clean" is used to describe a healthy tongue.
The tongue is covered on the top surface with finger-like filiform papillae which contain the taste buds. Other types of papillae towards the back are foliate, cirmcumvallate, and fungiform. It attaches on the front tip (apex) to the floor of the mouth with a frenulum, which if too short, limits the movement of the tongue, sometimes affecting speech, and is technically called ankyloglossia, but is commonly referred to generically as "tongue-tie." A minor surgical procedure called a frenulectomy can quickly eliminate this problem.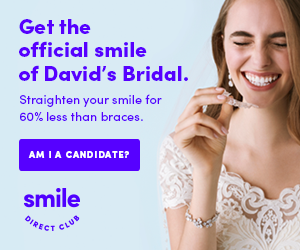 The tongue muscle which lies partially in the mouth and partially in the oropharynx region is made up primarily of two parts…the front (anterior) and the back (posterior). The top part contains the tip (apex) and the body which can easily be seen. The back part (root) is more difficult to see. The tongue contains both extrinsic and intrinsic muscles. The extrinsic muscles can move the tongue but primarily change its shape, while the intrinsic muscles primarily extend or retract the tongue. There are two types of nerves which supply the tongue..motor for movement and sensory for taste, touch, or temperature. It has its own lymphatic system and a tremendous blood supply. The generous blood supply in this highly vascular muscle results in rapid healing.
The most common condition, often seen on the dorsal surface (top) of the tongue is called benign migratory glossitis or geographic tongue. This is a benign condition with red patches which move around on the tongue. They are harmless and common but the patient may become alarmed when they first notice it. There usually is no discomfort associated with it. The second most common condition is a fissured tongue which is usually associated with the elderly, Down Syndrome, Sjogren's Syndrome (auto-immune disease causing dry eyes and mouth), or acromegaly (giantism). Treatment is not required other than brushing the tongue. Large red patches (erythroplakia) and especially a combination of red and white patches (erythroleukoplakia) have a higher chance of being pre-malignant and require a biopsy. After the gums and floor of the mouth, the tongue is the second-most likely place to find an abnormality.
It is very important to keep the dorsal or top side of the tongue very clean. Small particles of food may become entrapped which results in halitosis. It also results in a discoloration, sometimes called a black hairy tongue, the third most common condition, as a result of the lengthening of the hairy-like papillae. Smokers more often have this problem. Whether you smoke or not, one should always brush or scrape their tongue to keep it fresh and healthy. This condition is harmless except for the usual halitosis associated with it.
Thrush (candidiasis) can form white patches on the cheeks and tongue. It is usually found in infants or the very elderly, or the immuno-compromised patients who have HIV or AIDS. It is usually due to an over abundance of the normally occurring fungus that is found within the mouth. A white tongue may be caused by xerostomia (dry mouth), due to the build-up or layer of bacteria on the surface. Areas of infection or irritation may also lead to whiteness, as can an abundance of yeast. This is usually caused by too many antibiotics which upset the normal balance of oral flora or fauna. Yogurt may help restore the proper balance. White patches in general are called leukoplakia and may be considered pre-cancerous, but usually not. Lichen planus is considered a white patch, in a series of lacy white lines, and is self-limiting.
Cancer, usually squamous cell carcinoma, is primarily but not necessarily, a smoker's problem. Some of the symptoms may be pain or difficulty with tongue or jaw movements, a lump, discomfort, trouble swallowing, or a sense that something is caught in your throat. If a biopsy reveals that cancer is present, surgery will be necessary. Radiation and/or chemotherapy may be indicated depending upon what Stage it may be. Risk factors other than tobacco are alcohol, infections, poor oral hygiene, and a poor or weak immune system.
Enlargement of the tongue (macroglossia) can be a result of injury, loss of several teeth (the tongue enlarges into the available space), an allergic reaction to medicine, or a wasp sting, (sudden enlargement requires immediate emergency treatment). There will be shrinkage back to normal if missing teeth are replaced but this may take up to six weeks and there may be some minor discomfort due to tongue-biting. A rounded fibroma (benign) may be found in an area which is subject to irritation by a broken tooth or defective dental appliance. Usually all that is required it an excisional biopsy.
Some tongues are bifid (forked, split, or cleft) or even trifid (tip in three sections) and some are highly grooved or fissured and are known as a scrotal tongue.
Some discomfort may be experienced with little or no cause as the tongue is highly used and the patient is keenly aware of most minor injuries. This discomfort may also be associated with canker sores (aphthous ulcers), herpes, broken teeth, poorly fitting dental appliances, anemia (vitamin deficiency), or even cancer. On a rare occasion there may be parasthesia on the side of the tongue after recent wisdom tooth extractions. In the greatest majority of cases, the nerve repairs itself.
A patient's front teeth may be pushed forward due to a "tongue thrust." This occurs when the patient's tongue pushes in the forward direction when they swallow. and this often creates an open bite where the front teeth do not fit together properly. A tongue thrust appliance may be placed to correct this habit.
All indications point to keeping your tongue as clean as possible on a daily basis.
Today's Dentist
Life Member of American Dental Association, Emeritus Fellow of Academy of General Dentistry, American Association of Implant Dentists