Toothbrush Abrasion May Be Painful
Toothbrush Abrasion Caused by Aggressive Brushing
Toothbrush abrasion is a double-edged sword! It is a very common problem found in the mouths of patients who are, quite frankly, too aggressive in brushing their teeth in addition to utilizing an improper brush stroke.  It is a double-edged sword in that they are trying diligently to keep their mouths clean, but they are doing so incorrectly which "abrades" the teeth causing grooves at the gum line.  This will cause tooth sensitivity (especially to cold), gum recession, poor esthetics, and tooth damage.  It can be caused by either a hard, medium, or soft brush.  Although a hard or medium brush should never be used, toothbrush abrasion can also be caused by a soft brush.  It is the repeated back and forth movement in an aggressive manner that causes the damage. All toothpaste is slightly abrasive and combining it with improper brushing technique just adds to the problem.  There are no back and forth motions with the tooth brush when proper brushing techniques are used. Toothbrush abrasion is simply a habit, and that habit is extremely difficult to change, but must be.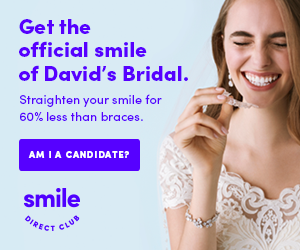 If this habit of toothbrush abrasion is not broken, the gums will permanently recede and will never grow back.  The roots become exposed, uncovered by the gums, and very prone to abrasion by further improper brushing technique.  This often creates a deep groove which requires a porcelain filling, not to repair it from decay, but to repair the defect caused by the toothbrush abrasion. Now, this bad habit actually begins abrading the filling itself. Although the gum tissue will not return to its original position on its on, the periodontist (gum specialist) may be called on to perform a gum graft or reposition the gums to cover the defect. This is all caused by the patient simply trying too hard to clean their teeth. They are just using improper technique.
Unfortunately, approximately 20% of the adult population have toothbrush abrasion, which is caused by nothing more than an acquired habit of brushing back and forth in an aggressive manner. This is totally improper. Having previously said that it is an extremely difficult habit to break, an electric toothbrush is often recommended so the patient can immediately eliminate their problem.  If they elect to continue to use a manual tooth brush, then it must be one with soft, rounded, and polished bristle ends.  The technique requires the brush to be gently pushed against the tooth at a 45 degree angle.  Some of the bristles will go between the tooth and gums, and some actually on top of the gums.  A very gentle agitation in small circular movements is sufficient not only to remove the bacterial plaque, but to stimulate the gums to a healthy state, and also to not cause tooth brush abrasion.  Do not "saw" back and forth, and always use a non-abrasive, fluoridated toothpaste. One should remember that it is always best to floss prior to brushing so that the topical fluoride in the toothpaste will be applied to a clean inter proximal area. If that area where the toothbrush will not reach is covered with bacterial plaque, the fluoride from the toothpaste will provide little or no preventive at the contact areas where the teeth touch one another. This is a prime are for decay. Flossing is the true answer.
Today's Dentist
American Dental Association-Life Member, Fellow of Academy of General Dentistry, American Academy of Implant Dentistry