A Cavity is Very Common
A cavity is more common than the "cold" worldwide. Very, very few people go through life without a cavity. The technical word for cavity is caries. A break-down in the balance of remineralization and demineralization, an imbalance of more demineralization, causes these caries. Since most laymen refer to them as cavities, we will call them cavities instead of the more correct term of caries.
Formation of Cavities
They start off very tiny but left untreated, can slowly enlarge. It is a destructive process which decalcifies the tooth, including not only the enamel, but the dentin and even the cementum of the root. However, the decay usually occurs on the chewing surface of the back teeth where all the grooves, pits, and fissures are found. This area requires excellent brushing to keep clean. The decay may also occur in between two teeth in what is known as the interproximal area or the contact area, where the teeth touch one another. Flossing daily will prevent decay or a cavity from forming here. Cavities may also occur on the smooth surfaces of the teeth, front and back, especially if there is a defect in the enamel or bacterial plaque is left uncleaned for long periods of time.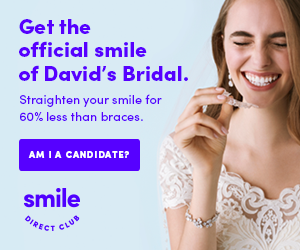 If the dentist suspects that the grooves and pits and fissures of the teeth are rather deep, he also suspects that a cavity may form there and might recommend a sealant. This is a very thin coating of hard and clear porcelain which is bonded to the tooth. It is totally painless, no anesthetic required, is very simple and quick to apply, and costs about 25% or less of what a filling may cost. Plus, it truly prevents decay. (I placed sealants on the back teeth of my son when he was 9 years old. He is now 51 years old, has average oral hygiene, and has never had a tooth decay. And…..the same sealants are still in there! I did the same for my other two children with the exact same results.)
Prevention of Tooth Decay
Fluoride is extremely important in the prevention of cavities. Utilization of fluoride in your toothpaste, drinking water, and biannual topical applications by your dental hygienist are more important than you realize. Just drinking fluoridated city water reduces the amount of decay a child may have by 62%. That means that if a child were prone to have 10 cavities, the simple act of drinking fluoridated city water brings that down to 3.8. What a savings this would be, not only in money, but also in tooth structure.
Further means of prevention are obviously utilization of fluoridated toothpastes, daily use of dental floss, and a biannual "clean and check" visit to the dentist. Smaller cavities cost much less than larger ones, so the sooner they are treated, the less expensive they will be.
The treatment may range anywhere from a very small filling up to a root canal and a crown if too much time is wasted….even an extraction! Prevention is always better. The use of proper brushing and flossing techniques, fluoridated water supply and toothpastes, and periodic cleaning and x-rays with topical application of fluoride will provide adequate prevention of cavities.
Diagnosing a Cavity
Symptoms…If a tooth is tender to percussion or biting, a cavity may be one of the causes. If the tooth is uncomfortable and sensitive when eating sweets, a cavity may be suspected. Larger cavities often are the cause of halitosis. The patient may also complain of unsavory tastes.
Visual Exam…The dentist or hygienist may be able to actually see the cavity or a chalky spot which often precludes a cavity. There may be some change of color in the area of the tooth with a cavity. A large cavity is quite obvious.
Explorer…The dentist or hygienist may "feel" the cavity with an instrument called an explorer.
X-Rays…X-rays often reveal a cavity that may be unseen visually and may or may not have symptoms.
Detecting Aids…Laser lights, such as Diagnadent and others, may be utilized to detect a cavity. A CarieScan is a computerized method of diagnosing early decay. These detecting devices dramatically improve cavity detection.
Bright Light…A bright light (usually fiber optic) may be shined through the upper and lower front teeth and reveal a cavity.
Magnification…The use of magnification by optical glasses or microscope greatly enhances the ability to "see" a cavity.
Treatment for Cavities
The treatment for a cavity depends upon its severity, whether the nerve is involved, whether the decay has reached the pulp and is abscessed, or whether it is in its initial stages. If the cavity is not well-advanced, a simple porcelain filling is all that may be necessary. More advanced cavities may require a gold or porcelain crown to add strength and longevity to the restoration of the tooth. If the tooth decay has reached the pulp of the tooth, then a root canal becomes an additional treatment. Even more advanced decay necessitates extraction of the tooth. This then requires replacement with either an implant and crown, or a bridge.
So, as you can easily surmise, it behooves one to use all the necessary preventive measures and to have biannual check-ups, as a smaller cavity is always less expensive, and requires only a small filling. Reduce the intake of sugar, or at least brush and floss vigorously immediately after consuming sugar. We know that the bacteria in your mouth converts sugar to acid and when in excess, can start a cavity.
Prevention of cavities to teeth is always, always superior to repairing them.
Today's Dentist
Life Member of American Dental Association, Emeritus Fellow of Academy of General Dentistry, American Association of Implant Dentists