When is a tooth extraction necessary?
 Are there any risks with tooth extraction?
On occasion, a tooth may need to be removed or extracted, and there are a variety of reasons which necessitate this treatment.  Perhaps the top of that list might be wisdom teeth as 82 %  will cause some kind of problem and require removal.  Second to that more than likely is the need to remove first bicuspids to gain extra space for othodontic reasons.  Some teeth need to be extracted because they have lost too much bone and the tooth becomes mobile and sore, while others have decay beyond the ability to restore the tooth via root canal and crown.  Sometimes an extraction just costs less than restoration and though it may not be the best treatment, it may be the most practical financially. Other less frequent reasons are extra teeth (supernumerary teeth), teeth in the direct path of radiation to treat cancer, and teeth which might become infected on patients who have had organ transplants.  Infection must be avoided whenever possible on transplant patients.  Sometimes a split in the tooth leaves no other choice of treatment other than extraction.
There are basically two types of extractions, simple and surgical.  In a simple extraction the tooth is slowly loosened with an elevator and removed with a forcep.  In a surgical extraction, the tooth may require sectioning into parts, or perhaps some bone may need to be removed.  In either case, profound local anethesia is necessary, and perhaps additionally nitrous oxide or IV sedation.  Improper vernacular sometimes refers to an extraction as a tooth contraction or a tooth abstraction.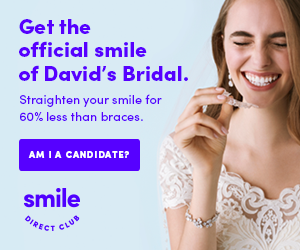 Extraction of a tooth requires a small amount of pressure but never any pain.  You can expect to have some minor discomfort after the procedure and your dentist will provide you with the proper medication to mediate any discomfort.  Immediately following the procedure, you will be required to bite down on guaze sponges in order to apply pressure to the extraction site.  Pressure stops bleeding!
Your oral cavity is very vascular which enhances its ability to heal rather quickly.  After extraction, you should not rinse as this may disturb the forming blood clot.  Also, you should not smoke (the suction is detrimental to the clot formation), not drink carbonated beverages (the bubbling action destroys the clot), drink from a straw, or elevate your heart rate with physical activity.  All of these should be eliminated for a few days post-extraction.  Ice will be prescribed but only if the doctor anticipates swelling.
As with any surgery, there exist minor risks.  Approximately three percent of all extractions develop into dry sockets due to loss of the blood clot.  The cause is usually related to not following protections listed in the previous paragraph.  The rate is slightly higher for impacted wisdom teeth.  Dry sockets usually occur 3-5 days after the surgery and cause discomfort as the bone becomes exposed.  The bone then must be covered with a medicated dressing which will aleviate the discomfort within about forty five minutes.  Women who take birth control pills and patients who smoke are more likely to have a dry socket than those who don't.
Infection is a rare consequence from removal of a tooth, but if it occurs, or is considered at possibility, then antibiotics will be prescribed by your doctor.  One other problem may occur, but the odds are extremely minimal as it is a very rare occurence, but sometimes pressure may be applied to a nerve which results in temporary parasthesia or tingling of the nerve.  This disappears without further treatment in the greatest majority of cases.
X-rays are always taken prior to the extraction so that the doctor can avoid any suprises in root structure, length, or curvature.  This is required during the diagnosis phase of the treatment.
In general, most extractions, including wisdom teeth, especially if the patient is young, are quite simple and heal very quickly and cause few if any post-extraction problems.  Since the procedure is simple then the fee is reasonable for the procedure being done.  Almost all patients are pleasantly surprised at how well they do.
Today's Dentist
American Dental Association-Life Member, Emeritus Fellow of Academy of General Dentistry, American Academy of Implant Dentistry