Soft or Hard Toothbrush?
Can I Damage My Teeth with a Toothbrush?
Historically, different forms of toothbrushes have been around for about 5,000 years.  In about 1500 AD, the Chinese made toothbrushes from the stiff hair of a boar hog.  This was the basic form of toothbrushes until DuPont invented nylon in 1938 and produced the nylon bristle.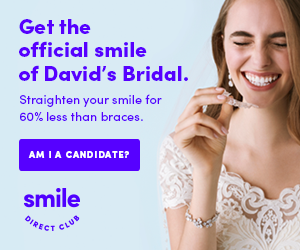 We all know that the purpose of the toothbrush is simply to clean your teeth, improve your oral health, stimulate the gums, and improve your breath.   A toothbrush may either be manual or electric (battery powered).
We have learned that a soft bristle is superior to a medium or hard bristle, and that the end of each bristle should be rounded and polished.  Otherwise, the bristle may produce very tiny lacerations on the gums.  A properly used manual brush is just as effective as an electric one.  However, a manual brush is often improperly used, especially when the patient is too aggressive.  This may result in toothbrush abrasion and/or calloused gums.  An electric toothbrush may be recommended by your dentist should you be unable to break this acquired habit.  Also, a patient with physical limitations may achieve better results with an electric toothbrush.
An electric toothbrush is very easy to use and may be more effective than a manual brush due to its ease of use, its effective action, its cleansing ability, its stimulation of the gums, and its inability to cause toothbrush abrasion.  There are four basic movements of an electric toothbrush:  spin, oscillate, vibrate, and sonic.  Currently, Oral-B and Sonicare seem to produce the most effective electric toothbrush.
One should change their toothbrush approximately every four months as the bristles often become less effective, plus they begin to harbor bacteria.  At a minimum, they should be thoroughly rinsed with very hot water.  Also know that there are now very effective sterilizers on the market.
A properly used manual or electric toothbrush aids in the reduction of decay, the health of the gum tissue, and in the avoidance of offensive breath.  As always, dental floss should be an adjunct to tooth brushing.  When brushing your teeth, it is not necessary to utilize toothpaste, as it is the mechanical action that dislodges the bacterial plaque and stimulates the gums.  However, the fluoride in the paste provides helpful topical fluoride which resists decay, and the rest aids in both cleansing the teeth and improving the breath.
Today's Dentist
American Dental Association-Life Member, Fellow of Academy of General Dentistry, American Academy of Implant Dentistry