e-Cig Additives Detrimental to Overall Health
Nicotene-free Vaping is Still Harmful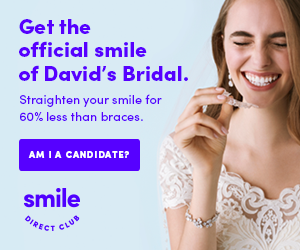 A man was recently killed in Ft. Worth, TX, when a Vapor pen exploded for some unknown reason. Parts of the pen or the e-cigarette, cut the carotid artery in his neck an interrupted the supply of blood to his brain leading to his death.
When problems occur, the life- expectancy with vaping is shorter than with actual smoking! "Yesterday I was diagnosed with bronchiolitis obliterans (also known as 'popcorn lungs' from a chemical found in 39/51 vape juices. It's an incurable condition that in severe cases will require a lung transplant or can kill you. If your (sic) smart you'll stop before you've caused permanent damage." #Abbey.
It is a well-known fact that E-cigarettes (electronic cigarettes) create a higher risk of cancer, arterial diseases, stroke, and heart attack, although it is touted as having fewer health issues when compared to actual smoking. Statistics prove other-wise, especially with stroke, heart attack, and popcorn lungs. There are many other additional risks, such as cancer, respiratory diseases, elevated blood pressure and decreased brain function.
One of the main problems with e-cigs, is that the FDA has yet to require the manufacturers to list the harmful substances that may be contained. This will soon be corrected by both the FDA and the American Cancer Society.
E-cigs create an attitude or atmosphere of safety by electronically vaporizing a liquid containing many harmful chemicals; however, nicotine is not included and this creates the false sense of safety. It still contains cancer-causing chemicals although in lesser quantities than tobacco cigarettes. Some of these are formaldehyde and many different other types of harmful solvents. These usually cause immediate inflammation of the pulmonary system. It is now well-known that e-cigs are definitely linked to higher risk of stroke or heart attack when compared to non-users.
It is also well-known that, and we keep reverting back to, Popcorn Lung, is irreversible and becomes a chronic lung disease. This results in scarring of the alveoli or tiny air sacs of you lungs. This in turn, causes wheezing, coughing, and shortness of breath due to accumulation of fluids and lack of enough oxygen. Popcorn Lung is caused by the additive to the liquid of diacetyl. The term, "Popcorn Lung," actually came from workers in a popcorn factory which added the diacetyl to the popcorn to give a buttery taste. Simply breathing in this toxic substance resulted in serious lung problems, hence the name.  80% of the e-vapor juice contains the problematic diacetyl. One can easily deduct that although vaping does not have the nicotine, it still contains harmful substances which can lead to cancer. Frequent vaping can also cause the development of asthma-like problems due to the irritation and inflammation of the lungs.
It is also known that vaping of any kind, even if nicotine-free, can cause inflammation of the lungs and respiratory tracks, and may even cause lung cancer. It has also been found that the thought of vaping is a means of stopping smoking, is highly debatable. It is true that vaping does not require burning tobacco to release nicotine, there are still harmful ingredients in the mist which is created. The generated heat alone may be harmful enough. Also one must remember, that the liquids may be mislabeled or misleading which infers safety. Vaping is not safe!
Most vape juices have a limited amount of nicotine. but some have even more than a cigarette! One should be aware that this may easily become addicting which can damage your heart, raise your blood pressure, DNA anomalies, coughing, wheezing, cause a stroke, and cancer.
Unfortunately, more and more student athletes truly believe that the use of e-cigarettes is a healthy substitute for smoking, and this is very far from the truth. There may be even more nicotine present than in a normal cigarette. The additional deleterious chemicals in the liquid slowly diminishes their health and decreases their athletic ability even more. They can no longer excel or improve.
The United States surgeon general now refers to vaping as a public health crisis as at least 20% of high school students are now vaping thinking that it is not unhealthy. Unfortunately, even some teachers believe this. In the distributor's attempt to attract more teenagers, thousands of different flavors are offered. Why? Simply because it attracts the younger crowd. They have no idea that they are consuming nicotine and becoming addicted.
It is now known that a cartridge of vapor liquid carries as much nicotine or more than a pack of cigarettes. The Federal Drug Administration and the National Health Institute will soon demand proper labeling of the contents and hopefully things will improve.  Otherwise, pulmonary and neurological problems, as well as asthma will continue. One of the problems created is severe inflammation of the lungs, and just stopping vapor cigarettes does not alleviate that. Steroids are required to bring the lungs back to normal. These problems do not only affect the athlete, but any person who utilizes this means of smoking.
The popularity of vapor cigarettes is the pretense that it will stop your smoking habit. In truth, it is also addiction and a large majority of smokers wind up smoking both e-cigarettes as well as regular cigarettes, and this is not good. Bad things happen with both. So what advice do I give? Quite cold-turkey while you can!
The number of deaths nation-wide is rapidly increasing. Vaping is now considered a significant cause of death, especially for young people.
Today's Dentist
Life Member of the American Dental Association, Emeritus Fellow of Academy of General Dentistry, American Association of Implant Dentists
Update: Many states are beginning to ban vaping completely, and some are outlawing all flavors except mint.