Actually Affects Your Personality and Mate!

Zoom, Very Quick and Effective
Bleaching or whitening of teeth has now become a worldwide phenomenon. "Everyone" seems to want their teeth lighter in shade. But teeth are darker due to a variety of reasons and sometimes there are more than one cause. Darker shades may be a result of inheritance, certain antibiotics during the formative stages of tooth development, too much fluoride as in well water, brushing too hard which thins the enamel and allows the darker enamel to show through, toothbrush abrasion, and personal habits such as smoking, and drinking substances that yield stains, such as red wine, cola, coffee and tea. Age alone darkens your teeth as the acids of the oral cavity over many years also results in thinner enamel which allows the darker shades to show through.
The latest Zoom system, made popular in the TV series about total make-over, is considered one of the best. The Zoom light activates the 25% hydrogen peroxide used in the gel. This Zoom Light causes oxygen to enter the enamel and dentin and lighten the tooth. There is absolutely no harm done to the teeth.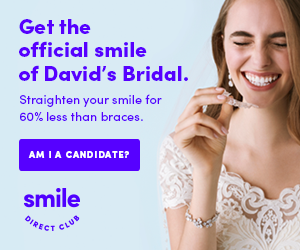 3 Types of Phillips Whitening
Phillips Zoom Whitening
There are three types of  Phillips Whitening. The first, known as Phillips Zoom Whitening, is by application of the gel and then activating it with a special light. This may be the most popular whitening procedure by the majority of dentists since it is so successful and so predictable. This popular whitening method is usually completed within one hour of chair time and the patient sees a very obvious increase in the whiteness of the teeth. The patient is quite happy due to the immediate increase in shades with one dental visit.  There is a huge amount of whitening when you compare the before and after. In other words, the shade is lightened or made many shades higher.
In-Office QuickPro Whitening Varnish
The second is by the application of In-Office QuickPro Whitening Varnish. This is an easy-to-use, two-layered whitening process whereby the QuickPro whitening peroxide is placed on the patient's teeth at the dental office, and then it is sealed in place by a varnish. It takes only a few seconds to dry and seal the 20% hydrogen peroxide beneath it. The patient is then asked to simply brush their teeth 30 minutes later at home. The patient will always be pleased with the results.
Phillips Take-Home Whitening – Day White and Nite White
The third method is the Phillips Take-Home Whitening–Day White and NiteWhite. This product is available from Amazon. This process takes a few days, usually three to seven, to create the desired increase in whiteness. When the patient is not under the direct supervision of the dentist, they usually have a tendency to want to be in a hurry with the at-home treatments. Please avoid excessive use of the whitening gel. Excessive use results in excessive sensitivity. Your doctor or the literature enclosed with your purchase from Amazon wil guide you through the process.
The obvious cost in these three different tooth whitening methods is more expensive for the in-office gel and less expensive for the Phillips Take-Home system. Usually, the procedure nowadays is approximately $500 or less, depending on which method is best-suited for you. Also please be advised that unfortunately, dental insurance normally does not cover this treatment.
4th Type – The Phillips Zoom Ultimate Protocol
We can say that there is actually a fourth treatment method for very difficult cases or extremely dark teeth, even some with difficult stains. This involves the combined use of two of the above methods. The Phillips Zoom Ultimate Protocol fills this bill as it combines as it is the combination use of both Phillips Zoom WhiteSpeed and the take-home product of Phillips Zoom NiteWhite.
Before Whitening

An important consideration before whitening your teeth is a discussion with your dentist about any necessary dental restorations which may be necessary in the future. For example, if you need a porcelain crown, do you prepare it to match what you "think" the shade might be? Or do you whiten the teeth first and then match the porcelain crown to the now whiter teeth? Also, be aware that the whitening process will not change the shade of existing crowns or porcelain fillings. It will, however, bleach superficial stains on them. In other words, it only removes the stain but does not change the shade.
After Whitening
After whitening your teeth, there will be a very mild awareness of your teeth which usually lasts less than two days. Gentle brushing with a soft toothbrush in lukewarm water is usually for two days is usually all that is necessary. Some say that avoidance of very cold foods or drinks may be avoided for 1-2 days. We also do not recommend that youngsters at the age of 12 or under whiten their teeth. For more effective results, the teeth need professional cleaning prior to their whitening.
In many cases, the patient is given whitening trays, custom-fitted, for touch up use. The Zoom Home-Use Touch-Up kit is great for this. Again, be aware that you have an obligation to limit coffee, tea, red wine, cola, and of course smoking. Each of them will stain your now whiter teeth. You may also consider the use of toothpaste which contains whitening chemicals. But please note, they are very limited in their content of the whitening compounds and may not be of help.
Since the only chemical that is truly known to whiten teeth effectively is hydrogen peroxide, and since it causes some slight sensitivity to the gums, and the at-home method allows contact with the gums, one might expect mild sensitivity. But remember that it goes away in one to two days. The in-office gel treatment blocks the hydrogen peroxide from the gums, but there is still a slight sensitivity to the teeth.
What is The Best Whitening Product?
The above-mentioned teeth whitening methods all provide pleasing results and grant satisfaction to a wide variety of patients. A happy patient becomes a very good patient and the doctor has provided a service which most patients truly want. We know that aesthetic teeth indirectly affect the patient's personality, their self-confidence, their mate, and often their success in life. That makes this procedure very powerful and important.
So, now you know! And if you, like so many others, are interested in a whiter, brighter smile, you have some good information to help make your decision.
Today's Dentist
Life Member American Dental Association, Emeritus Fellow of Academy of General Dentistry, American Association of Implant Dentists